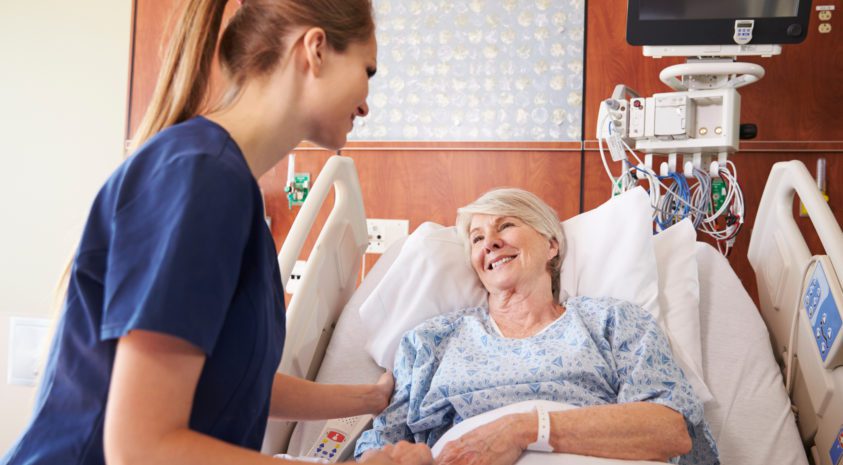 Help protect your family from hospital costs
"Expect the unexpected" is a familiar mantra. Why? Because life has a habit of throwing you a curve ball every once in awhile. When that surprise comes in the form of an unexpected accident requiring a hospital stay, you and your family are hit with a double-whammy. Because not only are you concerned about getting better, you're also worried about the financial impact of this hospitalization on your family.
There's reason for this concern: Hospital stays are expensive.
The average hospital stay was nearly $10,400 in 2012.1
Hospital care represents one-third of all health care expenditures in the U.S.—the most of any category.2
And unfortunately, hospital stays are more common than you might think:
Nearly 35 million people are admitted to U.S. hospitals each year.3
Hospital indemnity insurance offers a way to help buffer the costly effect of hospitalization on your family.
What is hospital indemnity insurance?
Hospital indemnity insurance complements your existing health insurance plan by paying you cash benefits when you're hospitalized due to covered accidental injury or sickness.
Why get hospital indemnity insurance?
If you require hospitalization, all of your expenses may not be covered by private health insurance or Medicare. This could put undue financial burden on you and your family at a time when you want to focus on your recovery, not your bills. Hospital indemnity insurance can help lessen your financial stress in the event of hospitalization.
What types of coverage options are available?
Depending on the policy and options you select, coverage could include a daily hospital stay, day one hospital admission, intensive care unit, emergency room visits and ambulance trips, among other choices.
Read more about what hospital insurance can do for you or talk to a Bankers Life agent to learn more.
Sources:
1 Agency for Healthcare Research and Quality, National Health Care Expenses in the U.S. Civilian Noninstitutionalized Population, http://meps.ahrq.gov/mepsweb/ data_files/publications/st456/stat456.pdf, November 2014.
2 Agency for Healthcare Research and Quality, Statistical Brief #180 Overview of Hospital Stays in the United States, 2012, October 2014.
3 American Hospital Association, Fast Facts on US Hospitals, http://www.aha.org/research/rc/stat-studies/fast-facts.shtml, January 2016.
Everything you need for the life of your retirement