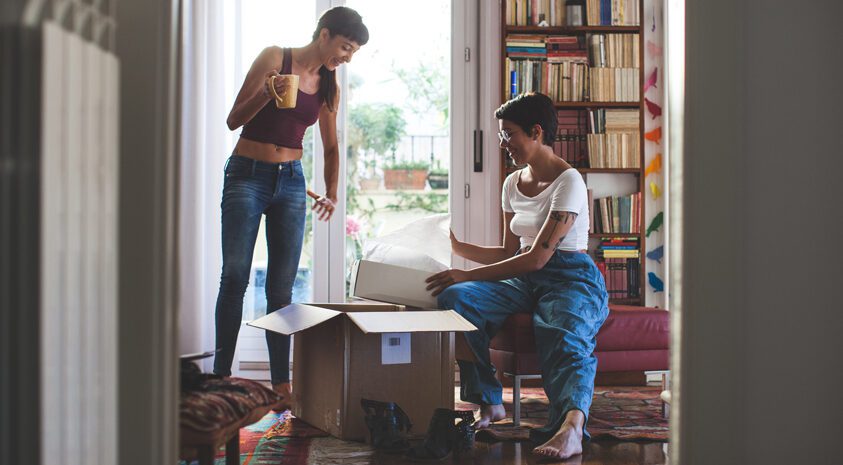 Will the kids want that? How to downsize your possessions
Whether it's moving to a home with less square footage—or simply wanting to declutter—many retirees reach a point where they're ready to downsize their personal possessions.
The process of sifting through a lifetime of items can be equal parts tedious and liberating. You may take a pleasant stroll down memory lane one moment—and then curse yourself for saving so much clutter the next.
You'll naturally start organizing things into keep and give away piles. Your adult kids will love receiving all of these family treasures, right?
Well, maybe they will—or maybe they won't. The truth is, some adult children love receiving family antiques, heirlooms and tchotchkes, while others don't. If your adult child's style is modern and minimalistic, they probably don't want your antique oak china cabinet (even if it did come from great-grandma's house).
It's important to remove your emotions from this process. Let your adult kids take what they want, and pass on what they don't want. Try to not take it personally if they decline an item (even if you really, really want it to stay in the family).
Once your kids have made their selections, it's time to get rid of the things they don't want. Don't be tempted to keep an item just in case a grandchild wants it someday. It's better to purge things now—while you're capable—then wait until later, when the burden falls on your family.
So, what should you do with the things your adult kids don't want? Here are a few options.
Ask extended family members, neighbors or friends.

Your son and his wife may not want your dining room set, but maybe your niece could use it (or your best friend's son…or your church's pastor). Knowing that something is going to a good home, where it will be appreciated, can be just as rewarding as it going to your adult child.

Sell.

Purge your things—while making a bit of cash along the way. Depending on how much you have, and the value of your items, you have several options when it comes to selling:

Host a garage/yard sale: This is a good option if you mostly have smaller furniture and household items.

Sell online: There are many websites and apps that make it easy to sell things online yourself.

Hire a professional: If you have a lot of possessions, or you have valuable items, you may want to consider hiring a professional to help. Estate services can help you sort and remove items, and sell them via auction (online or in person) or estate sale. You'll get paid, and they'll take a commission for their work. Depending on the value of your possessions, this could be a great way to boost your retirement savings.

Donate.

After you've given some things away, and sold other things, it's time to donate what's left. There are many thrift stores and charitable organizations that accept donations. Some will even come pick up your donations directly from your front porch! Do a little research to find what's local to you. And don't forget to ask for a tax-deduction donation receipt!
Take time to think about long-term care
Downsizing your possessions may have you thinking more about the future, and where you'd like to receive long-term care in retirement. Whether you want to age in place, or you're attracted to the amenities of assisted living, long-term care insurance is here to help you maintain control of your decisions. Learn more here.