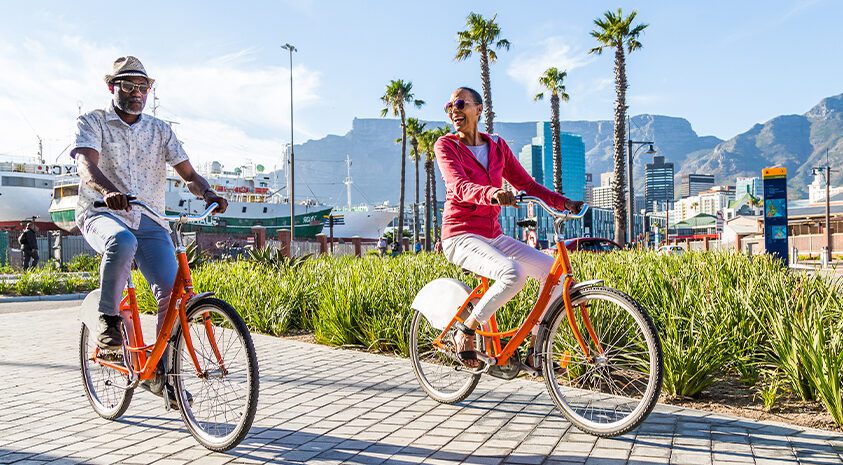 The 7 Best Retirement Friendly Cities
Choosing the best city for retirement is a bigger decision than you might think. Between things like income tax, cost of living, and potential deductions on retirement income, there are a variety of financial considerations you'll want to think about to ensure you can enjoy your golden years without worrying about money.
But it's not all about money. You'll also want to choose your retirement city and state based on factors such as the climate, what there is to see and do, and how close it is to the grandkids. In the end, it's up to you what you're willing to compromise to get everything you want—or at least, as close as possible.
With all of these considerations in mind, let's take a look at this list of the best cities for retirement.
1. Myrtle Beach, South Carolina
Myrtle Beach regularly tops the list of retiree friendly cities. With reasonable to low income tax and property tax, plus zero estate tax, it's a highly affordable place for retirees living on a fixed income. South Carolina is also known for allowing you to deduct military retirement income.
Since so many Myrtle Beach residents are over the age of 60, you'll be able to find excellent health care and medical facilities for any and all wellness needs. And of course, it's impossible to overlook South Carolina's warm climate and sandy beaches. Between the golf courses, seafood, and outdoor recreation opportunities, you'll have plenty to fill your days.
2. Buena Vista, Colorado
With the third-lowest average property tax rate in the U.S., Colorado is easily one of the best low-tax states to retire in. This state applies a flat tax to every income level. What's more, sales tax doesn't apply to food and medicine—and if you're 65 years old or older, you can deduct $24,000 per year on all of your retirement income.
Located in central Colorado, Buena Vista specifically is becoming more and more popular as a good retirement city. This small community (with a population of under 3,000 in 2019 boasts a variety of hiking, rafting, and fly-fishing opportunities, making it a great home for anyone who loves the outdoors. With mild winters and a low crime rate, Buena Vista ticks all the boxes for best retiree friendly cities.
3. Ann Arbor, Michigan
In this Michigan city, you can find anything and everything you want: outdoors activities or urban areas, tourist spots and longtime residents, upscale dining spots or simple destinations. Ann Arbor is often touted as a retiree friendly city because of its low crime rates, proximity to Detroit, and excellent medical system.
What else can you expect to enjoy if you retire in the aptly named Tree Town? There's always something happening downtown, including a variety of sports events. Retirees can choose from several neighborhoods to live in. And while property taxes are a little higher than other best retirement cities, living costs such as health care and groceries tend to be lower.
4. Naples, Florida
Join the throngs of people heading to the Sunshine State and retire in Naples, where the median age is 50.8 years old. Beyond the obvious draw of the beaches and year-round sunshine, Florida is one of the best retiree friendly states because it doesn't have a state income tax.
Naples residents have access to beaches, golf courses, shopping, and more. Plus, you're just a two-hour drive away from the larger cities of Tampa and Miami.
5. Nashville, Tennessee
Music lover? Nashville is the best retirement city for you. The Grand Ole Opry, the Country Music Hall of Fame, the Ryman, and so much more await in this bustling city.
Even if you can't carry a tune in a bucket, Nashville has benefits. The state of Tennessee doesn't tax earned income—just dividends and interest. The cost of living is low. And the Vanderbilt University Medical Center is regularly cited as one of the top hospitals in the U.S.
6. Asheville, North Carolina
This beautiful city has a total population of around 94,000 and a 50-plus population of 35.8%. It's affordable, artistic, and close to some of the most stunning mountain vistas you could find. Asheville boasts plenty of outdoor activities and good food.
Another benefit: In North Carolina, the cost of living for retirees is 3.7% cheaper than the national average. Even better, North Carolina doesn't tax Social Security income.
7. Lancaster, Pennsylvania
Lancaster is known for having one of the largest Amish populations in the U.S.—and for being one of the best retirement communities you could find. Unlike some popular retirement states, if you move to Pennsylvania you'll get to experience four distinct seasons throughout the year. Lancaster is also a more multicultural city than you might expect, creating a uniquely diverse experience.
Plus, when living in Lancaster, you'll be a short drive from large airports and cities such as New York, Philadelphia, and Baltimore if you want to explore beyond the rolling farmland of Lancaster Valley.
The state of Pennsylvania fully exempts all income from Social Security as well as payments from retirement accounts such as 401(k)s and IRAs. And if you're age 60 or up, the state will exempt your pension income, too.
Preparing For Retirement
With so many options across the country, it can be difficult to narrow down the best cities for retirement. These seven towns are all great options—both financially, and for your overall quality of life.
Need assistance figuring out your retirement finances? An insurance agent r from Bankers Life Company can help, simplifying your choices as you think about where it makes the most sense to retire. Learn more about our services here.