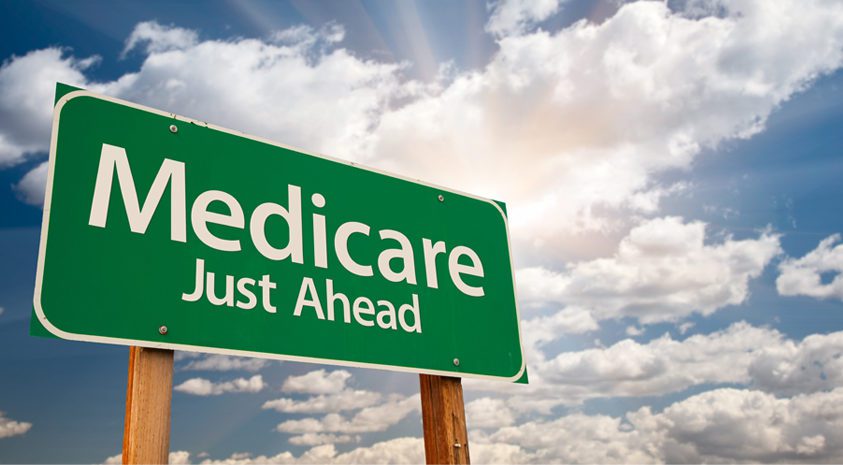 Medicare Supplement Insurance Q & A
Are you getting close to celebrating your 65th birthday? If yes, then it's time to begin researching your Medicare options!
One important thing to consider is Medicare Supplement insurance. Also known as Medigap, Medicare Supplement insurance helps cover the health care costs that Original Medicare doesn't cover, such as deductibles, coinsurance, co-payments, outpatient services and more.
Check out this Medicare Supplement insurance Q & A for the information you need to know about enrolling in this type of insurance.  If this is your first time researching Medigap, you may find this recent blog post helpful regarding common terminology.
Q: What steps do I need to take to sign up for Medicare Supplement coverage?
A: In order to purchase Medicare Supplement insurance, you must…
Be at the Medicare enrollment age, which is age 64 + six months. Once you're six months away from turning 65, you can start enrolling Medicare and purchasing Medicare Supplement insurance.
Enroll in Original Medicare. You'll need to be enrolled in Original Medicare Parts A (hospital insurance) and B (medical insurance) in order to purchase Medicare Supplement insurance. For some, enrolling in Medicare is automatic. If you don't meet the requirements for automatic enrollment, you can enroll online at SocialSecurity.gov, or by calling Social Security at (800) 772-1213.
Find a Medicare Supplement insurance company. While Medicare Supplement insurance is regulated by the government, the plans are sold by private companies. Not all Medicare Supplement insurance companies are created equal, so it's important to look for a company that will provide the service you're looking for.
Work with your insurance agent/producer to find the plan that's right for you. Once you select the Medicare Supplement insurance company you want to use, you'll work with an agent/producer to select your coverage.
Q: What should I ask my agent/producer about my Medicare Supplement options?
A: In order to truly understand your Medicare Supplement coverage options, ask your trusted agent/producer these guiding questions to help identify your needs:
I currently like ________________ about my health insurance coverage through my employer. What options will allow me to be covered in the same way throughout my retirement?
How much will I spend on health care expenses? What's the cost difference if I purchase your recommended coverage option?
Will I be able to visit my current doctors?
How much will my medications cost?
Q: How does billing work with Medicare Supplement insurance?
A: You'll likely pay a monthly premium every month for your Medicare Supplement insurance.
You do not have to file claims for your Medicare Supplement coverage to kick in. Simply present your Medicare and Medicare Supplement cards when you visit the doctor or hospital. You may or may not receive a bill after your visit depending on what type of plan you have.
Q: How do I change Medicare Supplement insurance plans?
A: You can change Medicare Supplement insurance plans at any time, but if you are 66 or older, you may be subject to underwriting. Here's how to change your plans:
Contact your trusted advisor to review your current plan and compare it to the one you'd like to change to.
Start your free look period. You have 30 days to try both plans to see if the new one will be better for you. You will have to pay the monthly premiums for both, but it does provide you the opportunity to see if changing is the right choice.
Cancel your old plan. Every company is different, so you'll have to contact your provider about how to cancel it. It's common for an insurance company to require a cancellation request in writing.
Q: How do I change to a Medicare Advantage (Part C) plan?
A: Medicare Part C—aka Medicare Advantage—covers everything that Original Medicare (Parts A & B) covers, plus extra benefits. You can change to a Medicare Advantage plan from Original Medicare during the Annual Enrollment Period, which is October 15–December 7. Contact your trusted advisor to find the right plan for you. There is a lot of variety in Medicare Advantage plans based on the provider. Then, start the enrollment process with your new Medicare Advantage plan.
Q: What happens if my doctor leaves my network?
A: If your doctor leaves the network of your Medicare Advantage plan, you have three options:
Request to become an exception. You will have to ask your doctor if they will still accept Medicare for you. This isn't likely, but it's possible.
Request a referral from your doctor for a similar one that is in your network.
Keep going to your current doctor and pay all of the costs associated with their services out of pocket.
Q: Will my prescription drugs be covered?
A: Original Medicare doesn't cover prescription drugs. You can buy a separate Medicare Part D prescription drug policy or if you choose a Medicare Advantage plan instead, which includes coverage for prescription drugs.
Q: Does Medicare cover long-term care?
A: The cost of long-term care is only growing every year. Medicare provides some coverage for skilled nursing services, but if you will need help with bathing, dressing and other activities of daily living, Medicare won't be able to help. Purchasing a long-term care insurance plan can help you cover the cost of daily care and allow you to decide how you want to receive care.
Still have questions?
Contact us here to get paired with a local Bankers Life insurance agent/producer, who will answer all your questions.
Neither Bankers Life nor its agents are connected with or endorsed by the Federal Medicare Program.