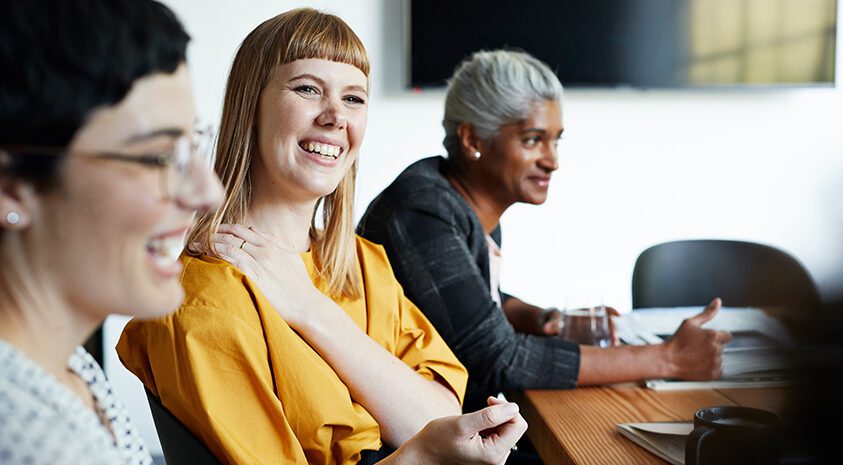 5 potential financial missteps women should avoid
Ladies, when it comes to financial planning, you may face challenges that your husband, brother, father, son or uncle may never encounter. That's why it's crucial for you to take control of your finances early on and not ignore the obstacles that may threaten your financial security. Put your best foot forward financially in 2022 and avoid these 5 potential missteps that could derail your retirement down the road.
Misstep #1: Not maximizing 401(k) contributions
Women tend to work fewer years than men due to time off for childrearing or caregiving, which is why it's crucial for women to contribute as much as they can to their 401(k)s during their working years. In 2022, employees who participate in 401(k) plans can contribute up to $20,500.1

Misstep #2: Not considering contributing to an individual retirement account (IRA)
Women are more likely than men to work part-time and not be eligible for employer-sponsored 401(k) plans. In addition, a gender pay gap leaves women earning just 84% of what men earn.2 Individual retirement accounts (IRAs) give women an opportunity to save for retirement without a 401(k)—while also helping women make up lost ground from pay gap disparities.
Misstep #3: Not securing long-term care insurance
Did you know that more than 70% of nursing home residents are women?3 The large population of women in nursing homes is largely due to women living longer than men and therefore being more likely to need long-term care. It is projected that the nationwide average monthly cost for a shared room in a nursing home is to be $10,423 and a private room to be $11,855 in 2030.4 This is a large expense that women need to be prepared for. Paying for long-term care out of pocket requires significant financial assets, which is why many choose to purchase long-term care insurance. Learn more about long-term care insurance here.
Misstep #4: Not making health savings account (HSA) contributions
Women spend significantly more on health care than men and should consider taking advantage of an HSA if available to them. An HSA lets you save pretax dollars for qualified medical expenses, such as insurance deductibles, co-pays and prescriptions. HSAs offer a triple tax advantage: Contributions are made with pretax income; the money grows tax-free; withdrawals are tax-free if you use the money for qualified medical expenses. Additionally, some people consider an HSA to be another retirement account, as you can withdraw money from an HSA penalty-free for any expense once you turn 65. (You will have to pay income taxes on the money, though, if you don't use it for qualified medical expenses.)
Misstep #5: Not meeting with a Financial Representative
Working with a Financial Representative can help give women confidence that they'll be able to meet financial obligations, make smart investment decisions and have a personally satisfying retirement. Bankers Life Financial Representatives understand the unique challenges that women face and can be by their side every step of the way. Learn more about our services here.
1IRS, IRS announces 401(k) limit increases to $20,500, https://www.irs.gov/newsroom/irs-announces-401k-limit-increases-to-20500, 2021.
2Pew Research, Gender pay gap in U.S. held steady in 2020, https://www.pewresearch.org/fact-tank/2021/05/25/gender-pay-gap-facts/, May 2021.
3 American Association for Long-term Care Insurance, Long-Term Care – Important Information for Women, http://www.aaltci.org/long-term-care-insurance/learning-center/for-women.php, accessed 2019.
4Genworth, Cost of Care Survey, https://www.genworth.com/aging-and-you/finances/cost-of-care.html, 2020.
This material provides general information about the described insurance product(s) for educational purposes only. This is not intended as investment advice or to recommend the insurance product(s).
Bankers Life Securities, Inc., Bankers Life Advisory Services, Inc. and their representatives do not provide legal or tax advice. Each individual should seek specific advice from their own tax or legal advisors.
Bankers Life is the marketing brand of affiliated companies of CNO Financial Group including, Bankers Life and Casualty Company, Bankers Conseco Life Insurance Company (BCLIC), Colonial Penn Life Insurance Company, Bankers Life Securities, Inc., and Bankers Life Advisory Services, Inc.  Non-affiliated insurance products are offered through Bankers Life Securities General Agency, Inc. (dba BL General Insurance Agency, Inc., AK, AL, CA, NV, PA).  BCLIC is authorized to sell insurance in New York.
Securities and variable annuity products and services are offered by Bankers Life Securities, Inc. Member FINRA/SIPC, (dba BL Securities, Inc., AL, GA, IA, IL, MI, NV, PA).  Advisory products and services are offered by Bankers Life Advisory Services, Inc. SEC Registered Investment Adviser (dba BL Advisory Services, Inc., AL, GA, IA, MT, NV, PA).  Home Office: 111 East Wacker Drive, Suite 1800, Chicago, IL 60601
Investments are: Not Guaranteed-Involve Risk-May Lose Value.