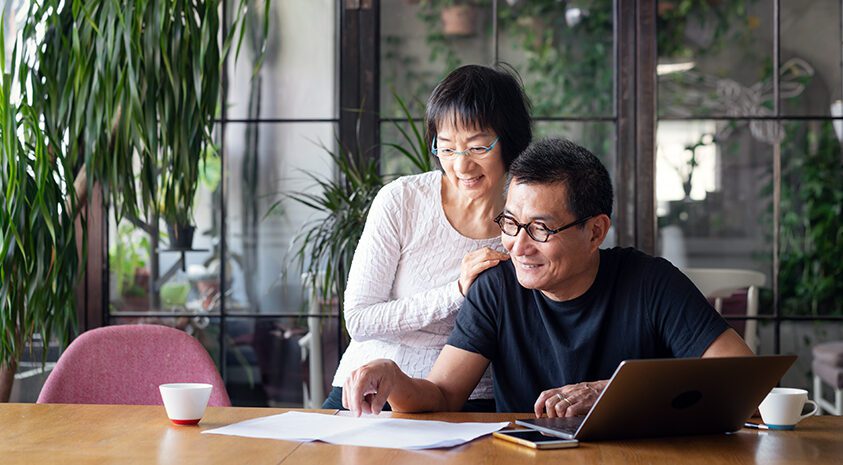 When is long-term care right for you?
If you have aging loved ones, then you may be familiar with the difficulties of deciding when it's time for a higher level of care. Oftentimes, loved ones will insist that they're perfectly happy and comfortable being independent at home, but you know they would be safer receiving some type of long-term care services.
Seeing aging loved ones face these dilemmas may have you looking at your own life and wondering if you will one day need long-term care yourself. According to the U.S. Department of Health & Human Services, someone turning age 65 today has almost a 70% chance of needing some type of long-term care services and supports in their aging years.1 So for most people, it's not a question of if they will need care, but when.
In honor of Long-Term Care Awareness Month, let's explore some "whens" of long-term care: when it's right for you, when you should start preparing, and when you should purchase long-term care insurance.
When is long-term care right for you?
Long-term care is the assistance people need when they can no longer perform basic activities of daily living, such as eating, bathing, dressing or taking medications. These needs typically arise as part of the normal aging process but can also be due to injury or illness, such as stroke or cognitive impairment like Alzheimer's disease.
Long-term care is received in a variety of settings, depending on the level of care needed. Here are some major categories of long-term care:
Adult day care center: care that's provided during the day for adults usually in a public group setting
Assisted living facility: a residential arrangement that may provide personalized care and health services
Hospice care: care provided to relieve pain and manage the symptoms associated with terminal illness
Nursing home: around-the-clock room and board, nursing care and personal services
At-home care: professional care services and supplies received at home
When should you start preparing for long-term care?
While we have questions of "when" on the mind, it's important to consider, when is the best time to start preparing for long-term care? Considering the steep and rising costs of care, the best time may be now! Check out these projected monthly median costs of care for the year 2030:2
Home health aide: $6,150 a month
Adult day health care: $2,154 a month
Assisted living facility: $5,779 a month
Private room in a nursing home: $11,855 a month
Paying for these services month in and month out requires significant financial assets, which is why many people choose to purchase long-term care insurance. This type of policy is designed to help you pay for long-term care services by reimbursing you a monetary daily amount (up to a pre-selected limit) for assisted care services such as eating, bathing or dressing. When choosing a policy, you can select a range of care options and benefits that allow you to get the services you need, where you need them.
When should you purchase long-term care insurance?
Timing is important when buying long-term care insurance. Most claims for this coverage aren't filed until a person is in their 70s or 80s. If you purchase a policy too early, you could pay many years of premiums before you're likely to need care.
However, the older you get, the harder it is to get approved for a long-term care policy. Also, premiums correspond to age. The longer you wait, the higher your premiums will be. With that in mind, the American Association for Long-Term Care Insurance (AALTCI) recommends getting long-term care insurance between the ages of 52 and 64.
Whenever you're ready, we're here for you!
When you're ready to learn more about long-term care insurance, we're here to help! Contact us here to get paired with a local Bankers Life agent.
1U.S. Department of Health & Human Services, How Much Care Will You Need?, https://acl.gov/ltc/basic-needs/how-much-care-will-you-need, 2020.
2Genworth, Cost of Care Survey, https://www.genworth.com/aging-and-you/finances/cost-of-care.html, 2020.