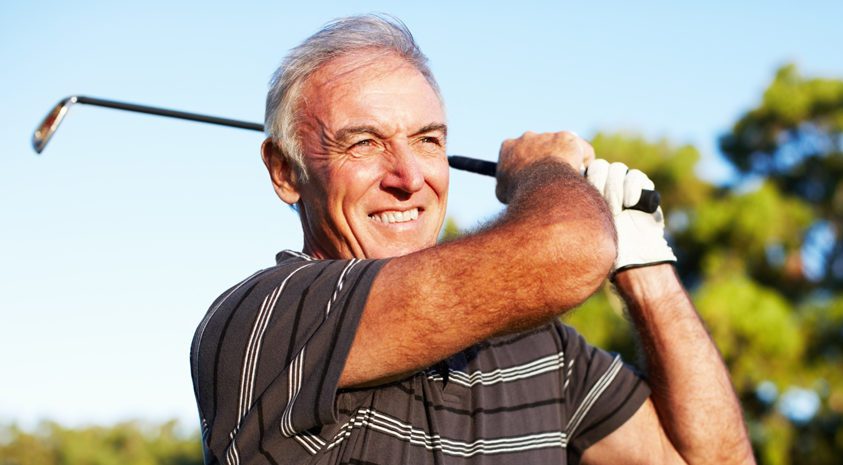 7 Things Aging Singles Should Do to Plan for Future Care Needs
For generations, there was a stigma against aging singles. Whether someone was alone due to widowhood, divorce or simply not meeting the right person, the assumption was that he or she was lonely and unhappy about it.
But the story of single life is changing. Many single, older Americans are thumbing their noses at the notion that they should have a spouse or partner, and instead are embracing the freedom and independence that comes with singlehood.
This is leading to a rising number of aging singles, and the proof is in the numbers. Check out these statistics regarding Americans aged 65+:
11,486,000 are widowed1
6,358,000 are divorced1
2,864,000 never married1
678,000 are married with an absent spouse1
645,000 are separated1
While many aging singles enjoy their freedom and independence, they also face their fair share of challenges, especially when it comes to planning for care in their later years.
People who have a partner or spouse generally have a built-in caretaker to lean on when they need care, but for those who are single and childless, the lack of a default support system can pose challenges as they age, especially if you are a woman. Single seniors are more likely to need paid care, which can come at a steep price. Consider these monthly costs of care:3
Home health aide: $4,195
Adult day health care: $1,560
Assisted living facility: $4,000
Private room in a nursing home: $8,365
Luckily, there are many tools and resources available to aid aging singles. Here are 7 things single seniors should do to plan for future care needs:
Save, save, save

For singles who are still working, putting away as much as possible in a 401(k) plan or individual retirement account is important. These resources will be essential later on in the event you need long-term care.

Hire an elder law lawyer & make plans for future important decisions

An elder law lawyer can draw up documents that will protect you if you become incapacitated. Single seniors who don't have children often rely on a friend, lawyer, clergy or niece/nephew to make medical decisions. As for financial decisions, a bank's trust unit can take care of financial tasks with monitoring from a friend, relative or lawyer.

Look into geriatric care managers

These are licensed nurses and social workers who specialize in geriatrics. These professionals can help you identify your needs and find ways to meet them. They will work with you to form a long-term care plan and find the services you need. Even if you don't need this help now, researching your options in advance can help make the decision easier when the time comes.

Build a support system

Developing a surrogate family is important for single seniors. Whether you meet your surrogate family through church or civic activities, it's important to have a group of friends who have your back and can help keep tabs on you. Look into services such as EyeOn App, which allows users to create check-ins on their smartphone or tablet, and signal for help if they don't respond.

Make plans now

When you're a single senior, it's important to make plans now, when you're independent and functional, rather than down the road when it's too late. Here are a few things to plan ahead for:

Planning ahead may mean relocating to a community where you can safely age alone. Small, walkable communities in warmer climates are popular among single seniors.
Planning ahead may also mean finding a house or apartment where you can live long-term. Single-story homes are best for aging seniors. You also may want to consider finding a home that has a space where a caretaker can move in if needed.
Finally, looking into assisted-living facilities is important if you ever need more than home care. Checking out facilities while you're still independent can help ease this difficult decision in the future. One great facility option to research is a continuing care retirement community. This is a combination independent living, assisted living and nursing home community. It gives seniors the ability to live at the same community throughout their life, getting the level of care needed as their needs change

Research community resources


There are many community resources that provide both social connections and practical help to older people who are at home alone. There are groups that can provide rides to appointments, snow removal, home repairs and more for single seniors. There are also many home-delivered products and services aimed at the seniors who are aging solo. Healthy meals and doctors who make house calls are just a couple examples. Research these services while you're functional and learn when the appropriate time to start using them may be.

Get long-term care insurance

Paying for long-term care out of pocket requires substantial savings. Many single seniors who are not able to self-pay rely on long-term care insurance. This type of policy is designed to help you pay for the long-term care services you need. Long-term care insurance policies typically reimburse policyholders a monetary daily amount (up to a pre-selected limit) for assisted care services such as eating, bathing or dressing. You can usually select a range of care options and benefits that allow you to get the services you need, where you need them. Long-term care insurance can offer singles independence and financial security, while giving them flexibility in making choices and the option to live at home. 

We're here for you
At Bankers Life, we have the expertise and products to meet the unique challenges aging singles face as they near and enter retirement.   If you're interested in learning more about long-term care insurance, click here.
Nothing in this post is intended to be a solicitation of insurance in any jurisdiction. Its purpose is the promotion of interest in Bankers Life and insurance in general. Any inquiries regarding the possible purchase of an insurance policy will be directed to a licensed insurance agent, in which event an insurance agent may contact you.
1United States Census Bureau, Unmarried and Single Americans Week: September 15-21, 2019, https://www.census.gov/newsroom/stories/2019/unmarried-single-americans-week.html, 2019.
2CNBC, For aging singles, here's how to plan for your golden years, https://www.cnbc.com/2018/06/28/how-aging-singles-should-plan-for-their-golden-years.html, 2018.
3Genworth, Cost of Care Survey 2018, https://www.genworth.com/aging-and-you/finances/ cost-of-care.html, 2019.