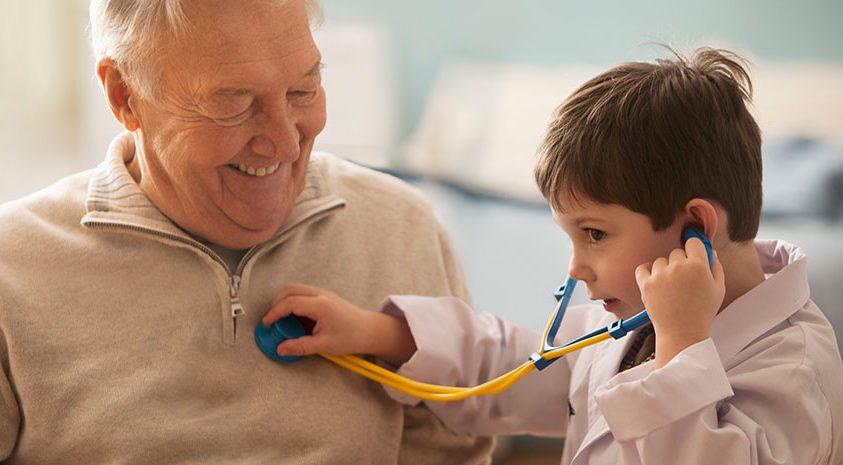 5 milestones that call for a Life Insurance check
When celebratory milestone moments happen, who do you call first? Maybe your partner, your mom, your brother, your best friend, your favorite aunt or your insurance agent? Okay, so maybe your insurance agent isn't at the top of your communication tree, but in the weeks that follow your big moment, it's probably a good idea to touch base with your agent to see if life insurance is right for you, or to ensure your current policy still meets your total needs.
Here are five of life's celebratory milestone moments—
and why it's a good idea to consider life insurance when they happen.
Engagement

Besides planning your perfect wedding, it's also important to lay a solid financial foundation for your marriage. If one of you were to die unexpectedly, it would be emotionally and financially devastating, which is why it's important to make sure your partner is protected with life insurance.

Buying a home

One of the top five reasons people get life insurance is to cover mortgage debt.1 If you or your partner couldn't manage the mortgage payment alone, it's vital to have life insurance so your family won't be forced out of their home.

Having a child

The cost of raising a child today is $233,610—not including college.2 If you're adding to your family and you or your partner couldn't afford this cost alone, it's important to consider life insurance.

Job promotion

Two-thirds of people who own life insurance bought it to replace lost income if they were to pass away.3 If you've gotten a significant raise thanks to landing a job promotion, it's important to make sure your insurance coverage is still enough to replace it.

Retirement

Just because you're retired doesn't mean you don't need life insurance. If your nest egg isn't where it should be, you still have a mortgage or other debts or someone still relies on you financially, it's a good idea to keep your life insurance coverage. In addition, benefits from a policy can help cover your final expenses and help you leave a legacy for your loved ones.
Are you experiencing one of these exciting milestone moments? Congratulations! Contact your Bankers Life agent or reach out to us here to make sure your life insurance coverage is keeping up with your life.
1Life Happens & LIMRA, 2018 Insurance Barometer Study, 2018.
2USA Today, Raising a child costs $233,610. Are you financially prepared to be a parent?, https://www.usatoday.com/story/money/personalfinance/2018/02/26/raising-child-costs-233-610-you-financially-prepared-parent/357243002/, February 26, 2018.
3Life Happens & LIMRA, 2018 Insurance Barometer Study, 2018.