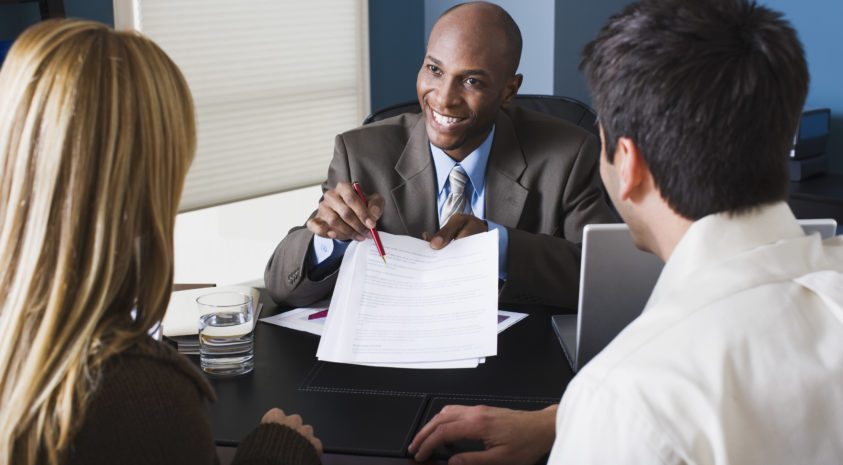 What is the right amount of life insurance coverage for me?
In a world of uncertainty, a single unfortunate event could put your family's future security in jeopardy. That's why it's important to take measures today to help protect your family tomorrow. A simple, affordable solution is universal life insurance, which pays a tax-free death benefit and lets you build cash value over time that accrues tax-deferred.
What is universal life insurance?
Universal life insurance offers flexible premium options that allow you to increase or decrease your premium payments to grow your policy's cash value faster or more slowly. The policy's cash value grows tax-deferred, and you have the freedom to take loans or withdrawals from the balance.
The tax-free death benefit of universal life insurance is also flexible. If you need less life insurance in the future, you can request the coverage amount to be reduced. If you need more life insurance, you can request a coverage amount increase with evidence that you're in good health.
How much life insurance coverage do I need?
When deciding how much life insurance you need, it's important to closely evaluate your current financial situation, lifestyle and your family's future needs. According to LIMRA, half of households would feel the financial impact from the loss of their primary wage earner in less than a year, so it's important to ask yourself questions like:
If I passed away today, would my family be able to pay for a funeral and final expenses?
Would they be able to pay off our mortgage, car loans and other debts without my income?
Would there be enough money to pay for the kids' college tuitions?
Could my family maintain their current lifestyle on one salary?
Would there be enough money without my income to save for retirement?
You may also want to consider the legacy you want to leave. A death benefit can help you leave a gift to your children or grandchildren, or leave money to your favorite charity or church.
As mentioned above, the flexibility of universal life insurance is a great advantage for you and your family. While today you may need to consider a mortgage, down the road after your debts are paid off, your priorities may switch to focus on leaving a legacy. Universal life insurance can adapt to meet your needs today and tomorrow.
How can I get a universal life insurance policy?
According to LIMRA, 70 million Americans recognize that they need more life insurance. If you fall into this camp, contact your Bankers Life agent today to get the ball rolling!
1Source: Limra, Facts from Limra: Life Insurance Awareness Month, September 2015, 2015
Everything you need for the life of your retirement