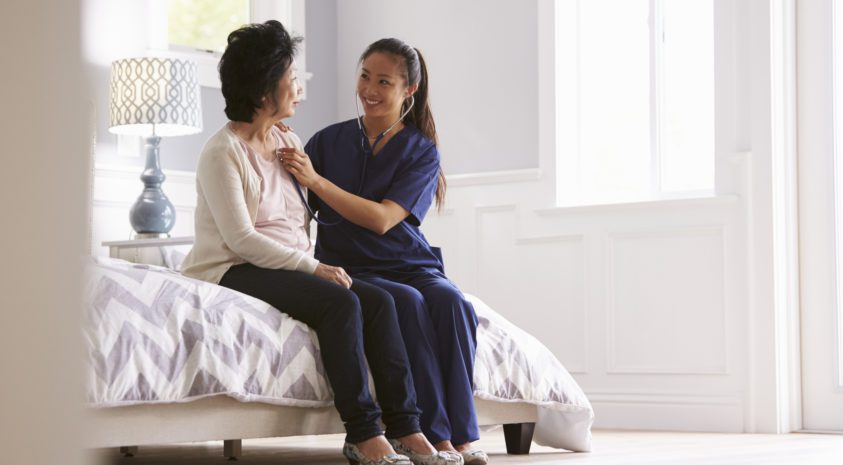 What services does Medicare cover?
You've probably heard that Medicare doesn't cover everything. But what does Medicare cover? Original Medicare – now called Medicare Part A and Medicare Part B – provides your basic hospital and medical coverage. The following are the types of services covered under Parts A and B:
Medicare Part A – Hospital insurance
This portion of your plan pays benefits for the following services:
Inpatient hospital stays
Inpatient skilled nursing facility care, except for custodial or long-term care
Home health services for part-time care, including:

Skilled nursing care
Physical therapy
Speech therapy

Hospice care
Medicare Part B – Medicare insurance
This portion of your plan pays benefits for:
Doctors' services
Outpatient hospital services
Medical services and supplies
Home health services
Certain preventive care
What else should you know?
In order for Medicare to cover your healthcare services, your providers must meet certain requirements, such as:
The hospital participates in the Medicare program
Your doctor accepts Medicare assignments
At-home and hospice providers are Medicare-approved
Services and supplies are covered by Medicare
Remember: certain expenses will still be your responsibility:
Monthly premiums
Annual deductibles
Coinsurance
Co-payments
Services or supplies not approved by Medicare
Charges above the Medicare-approved amount
Dental care
Vision care and eyeglasses
Long-term care
Ongoing home healthcare
For more information, read our recent Medicare blog post or watch our Medicare Supplement video:
Read more about what Medicare Supplement insurance can do for you or talk to a Bankers Life agent to learn more.

Everything you need for the life of your retirement