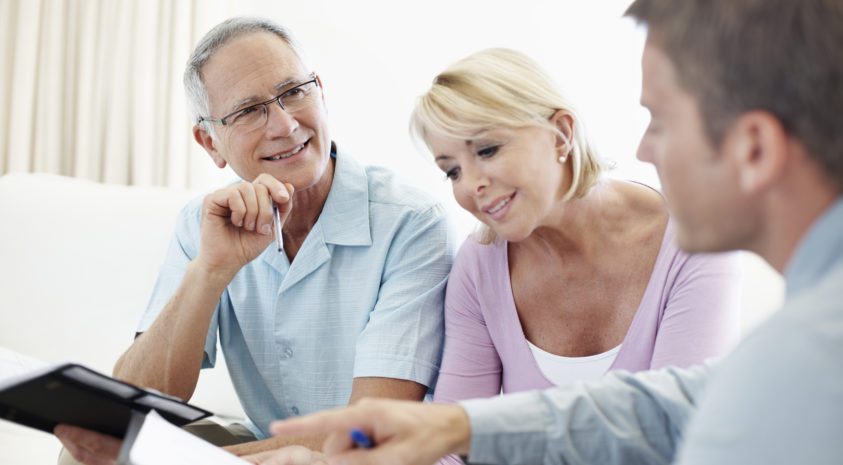 What is universal life insurance?
Is looking into life insurance somewhere on your lengthy to-do list? With no deadlines on life insurance, and no mandate from the government on purchasing it, it's easy to procrastinate life insurance when there are dozens of other things that seem more pressing in the moment. But the reality is, no one is invincible. And for many Americans, a single unfortunate event could put their present lifestyle and future security in jeopardy. In fact, four in 10 households without life insurance would have immediate trouble paying living expenses if their primary wage earner died.*
Consider universal life insurance
One way to protect your family's future security is through universal life insurance. Like all types of life insurance policies, universal life pays a death benefit when the covered person passes away. The money can be used by heirs to cover final expenses, replace income, pay off debts and leave a legacy. But there are some important ways universal life insurance differs from other types of life insurance policies.
How is universal life insurance different?
Permanent coverage:

Universal life insurance is permanent life insurance. This means it provides permanent protection for your entire life, rather than for just a set term.

Tax-free death benefit:

Universal life insurance pays a death benefit tax-free.

Cash value:

Universal life insurance has a cash value that accumulates tax-deferred, and you can access your cash value in the future for any purpose.

Flexible premium options:

With universal life insurance, your premiums are flexible, so you can increase or decrease your premium payments to grow your policy's cash value faster or more slowly.

Flexible death benefit:

If you need less life insurance coverage in the future, you can request a coverage amount reduction. If you need more life insurance, you can request a coverage amount increase with evidence that you're still in good health.
Want to know more?
To learn more about universal life insurance, check out our website for more information, and contact us today!
Everything you need for the life of your retirement
*LIMRA and Life Happens, 2017 Insurance Barometer Study, 2017.
Insurers and their representatives are not permitted by law to offer tax or legal advice. The general and educational information here supports the sales, marketing and service of insurance policies. Based upon individuals' particular circumstances and objectives, they should seek specific advice from their own qualified and duly-licensed independent tax or legal advisers. Depending on the type of policy chosen, certain limitations and exclusions may apply. Policies and benefits are subject to state availability.