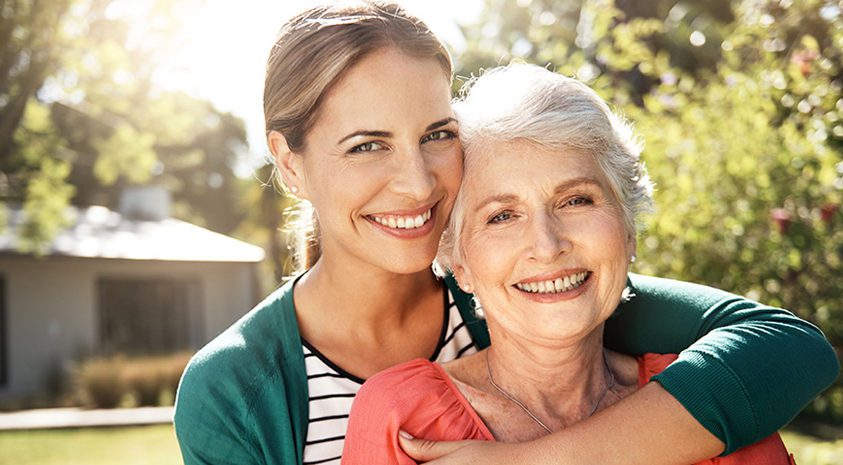 Three Concerns While Preparing for Long-Term Care
One of the biggest threats to Boomers in retirement is being financially prepared to pay for retirement care. It's likely you'll need some form of care as you age, and it may be one of the largest expenses you face in that new stage in your life.
Consider these facts:
"The Department of Health & Human Services estimates that Boomers will face an average of $138,000 in long-term care costs over the course of their lifetime. These large sums can negatively impact your financial security, as well as take an emotional and financial toll on your loved ones," said Scott Goldberg, president of Bankers Life. "And, 45% of Boomers expect they will need long-term care at some point1—according to the U.S. Department of Health and Human Services, someone turning 65 today has an almost 70% chance of needing some type of long-term care in their lifetime."
To help you properly prepare, here are three concerns associated with long-term care, plus a possible solution to help you face them:
Protecting assets


You've made many sacrifices to get where you are today. You've worked your entire life to build your assets—such as your home and your savings/retirement funds. According to the Bankers Life Center for a Secure Retirement, 79% of Boomers have no money set aside specifically for their long-term care needs. Don't let the cost of long-term care wipe out everything you've worked for by taking advantage of tools and resources that can help you better prepare.

Knowing how and when to prepare for long-term care


While 74% of Boomers are somewhat or very confident in their ability to manage healthcare costs as they age, planning for long-term care can be confusing.1 More than half (56%) of Boomers mistakenly believe that Medicare will pay for their ongoing long-term care. In truth, Medicare does not pay for ongoing long-term care.1

Dignity


Identity, independence, personal privacy, and choices…without proper planning, all of these are at risk. Should they need it, only 32% of middle-income Boomers have a plan for how they will receive care in retirement.1 Protect your dignity and maintain control over where you receive assisted care by developing a plan.
If you want to receive professional guidance on improving your financial security in retirement, these resources can help you find a licensed advisor or agent.
Bankers Life and Casualty Company
American College
National Association of Insurance and Financial Advisors
National Association of Personal Financial Advisors
1Bankers Life Center for a Secure Retirement, Retirement Care Realities For Middle-Income Boomers