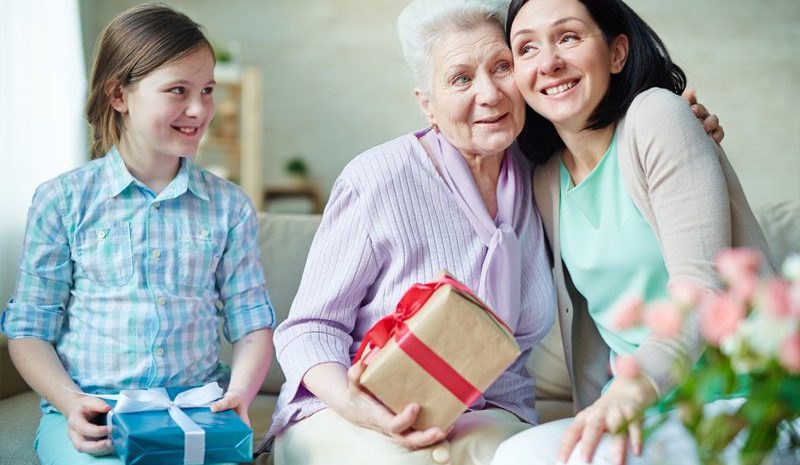 Long-Term Care Insurance for Aging Parents
Mother's Day is quickly approaching on Sunday, May 8, and we're gearing up with some fun facts about amazing moms across the world.Did you know…
There are 2 billion moms in the world.
Modern moms average two kids (vs 3.5 kids in the 1950s and 7–10 kids in the 1700s).
4.3 babies are born each second.
Moms spend three 40-hour work weeks each year changing diapers.
Moms do about 330 loads of laundry a year (totaling 5,300 articles of clothing!).
Moms with full-time jobs spend 13 hours a day working at the office or at home on family chores.
A preschool-aged child requires mom's attention every four minutes, or 210 times a day.
The oldest woman to give birth was Rosanna Dalla Corte, who was 63 years old when she gave birth to a boy in 1994.
Signora Carmelina Fedele gave birth to a 22lb, 8 8oz boy in Italy in 1955.
68% of people plan to call their mom on Mother's Day. That's 122.5 million phone calls!
It's apparent from these facts that moms are pretty amazing. From the loads of laundry to the dirty diapers, moms do so much and rarely ask for anything in return.
Long-term care insurance for aging parents
Your mom was always there for you growing up—providing comfort, strength and support—and now it's your turn to be there for her. Make sure your aging parents are taking care of their financial future by initiating a conversation about long-term care insurance.
Long-term care insurance will help cover the gaps left by Medicare if your parents eventually need help paying for nursing home care, home health care or both. Decisions about eldercare can be difficult for everyone involved, but long-term care insurance can help your parents maintain control of where they will receive care, while protecting their life savings.
Learn more about Bankers Life long-term care insurance.
*Mom statistics source: Happy Worker, Fun Mothering Facts, http://www.happyworker.com/supermom/facts#.VxfdPDArLIU, Accessed April 20, 2016.
Everything you need for the life of your retirement