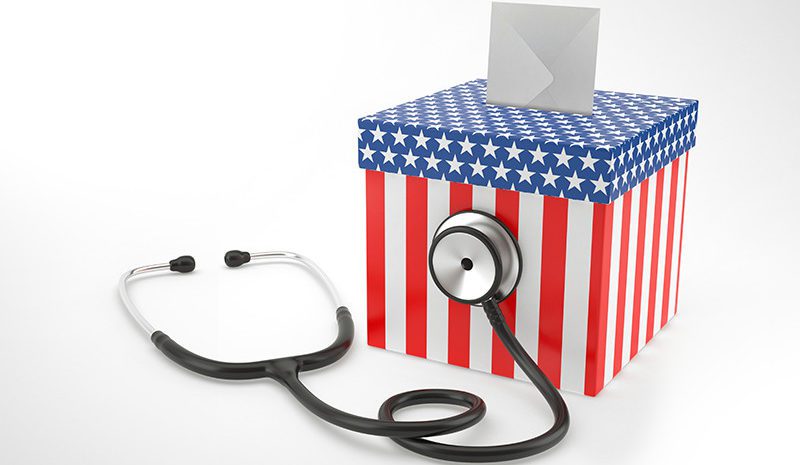 Listen up, presidential candidates: We care about healthcare
Watching the 2016 presidential debates, you're probably scrutinizing each candidate's position on issues you care about the most. Is it fantasy football? Candy Crush?
For people age 65 and older, healthcare is the number one concern.
In a recent poll1, an overwhelming 94% of American registered voters in that age group named healthcare as an important issue.
The same poll also found that 60% believe Medicare will cover all or most of their healthcare expenses. Unfortunately, that's far from the truth, so let's take a minute to talk about Medicare.
First, Medicare can be really confusing – especially for those who are new to the program. If you're totally lost, these are the basics you need to know:
What is Medicare?

Medicare is a federal government program that provides health insurance for people age 65 and older, plus people with certain disabilities.
What does each part of Medicare cover?

Part A – Hospital insurance
Part B – Medical insurance for doctors' services
Part C – Medicare Advantage (Medicare alternative)
Part D – Prescription drug coverage
Second, Medicare is not free. While you usually don't pay a monthly premium for Part A if you or your spouse paid Medicare taxes while working, you typically pay a monthly premium for Part B, as well as out-of-pocket costs, like deductibles and copayments… and that's not all.
Just look at this list of common services that aren't even covered by Medicare2:
Long-term care (also custodial care)
Most dental care
Routine foot care
Routine eye examinations related to prescribing glasses or contact lenses
Routine hearing aids and exams for fitting them
As you approach retirement, you surely have questions about the future of your health and how Medicare fits in, such as:
Will I be able to afford the healthcare I need?
How will I pay for long-term care?
Don't leave such an important issue up to the politicians. For straight answers to all your questions about Medicare, talk to your trusted Bankers Life insurance agent today.
Everything you need for the life of your retirement
1Source: http://www.bringthevotehome.org/polling-data/
2Source: https://www.medicare.gov/what-medicare-covers/index.html