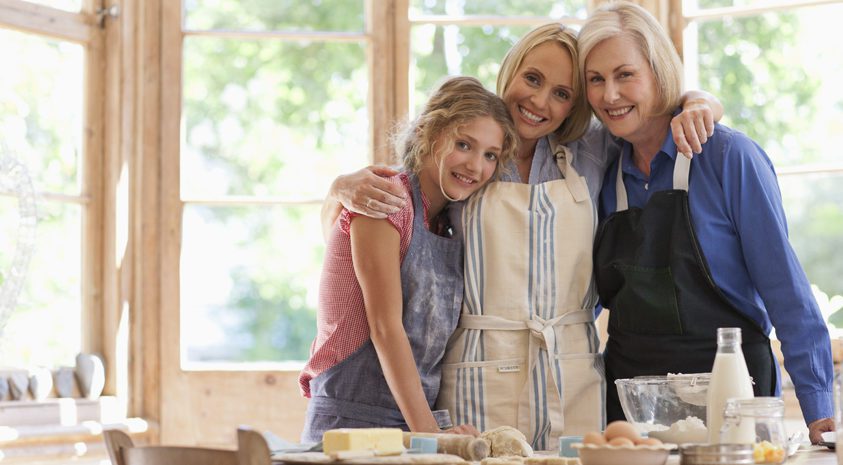 Life Insurance for Retirement
Today, we're going to bust one of the biggest myths about life insurance. Are you ready for it?
MYTH: Life insurance is only for young breadwinners who have a family, house and other financial obligations.
REALITY: While it's true that young breadwinners need life insurance, the reality is that almost everyone needs life insurance—including retirees!
Yes, even when you're no longer part of the work force, the benefits of life insurance can be an important part of your financial plan. Keep reading for information why life insurance is a good idea for many retirees, plus details on the best types of life insurance for retirement.
6 benefits of life insurance for retirement
If you're still skeptical that life insurance is a good idea for retirees, here are 6 reasons why life insurance is an important part of an insured retirement plan.
Protection from debts

Ideally, everyone would retire with zero debt and a healthy nest egg. However, it often isn't as simple as that.

According to the Federal Reserve's Survey of Consumer Finances, 35% of households headed by people ages 65 to 74 have a mortgage. And in the 75 and older age bracket, 23% still have a mortgage.1 What's more, four in 10 retirees say paying off debt is a current financial priority.2

At the same time, many retirees have inadequate nest eggs, with 69% of Baby Boomers saying they do not believe or do not know if they have enough money to live comfortably to age 85.3

If you're carrying debt into retirement, or you're not confident about your nest egg, you can help provide financial security for your partner and loved ones through life insurance. Life insurance benefits can be used to help pay off your debts and help ensure your loved ones have the financial resources to live comfortably.

Protection from health care costs


Are you prepared for any health care costs you may incur during retirement? Although this amount is uncertain, it's important to be prepared for any illness or injury you may experience. According to Time magazine, the average American couple retiring today at age 65 will need $280,000 to cover health care and medical costs in retirement.4

If you incur significant health care-related expenses in retirement, life insurance can help your loved ones cover these expenses in the event you pass away.

Protection from long-term care costs

Long-term care is one of the largest expenses in retirement. According to the Department of Health and Human Services, 70% of Americans over age 65 expect to use some form of long-term care services.5 And long-term care comes at a steep price. A private room in a nursing home costs $253 a day, or $7,798 a month.6

One of the benefits of life insurance is that your benefits may help your beneficiary afford long-term care if you pass away.

Protection from final expenses

Life insurance benefits can help ensure that your loved ones aren't financially burdened during their time of grief when you pass away.

A look at a typical funeral cost breakdown shows that the average funeral runs about $10,000 for a traditional service and burial. However, the price goes up when obituary notices, private transportation, flowers and other typical final expenses are included.7 The benefits of a life insurance policy can be used to help cover your funeral and other final expenses.

Ensuring your legacy

Life insurance benefits give you the potential to preserve your legacy and provide lasting financial protection for your loved ones.

Are you wondering, "How is life insurance paid out to beneficiaries?" Bankers Life makes the process as smooth as possible for your loved ones. Life insurance proceeds are generally income tax free and paid directly to your beneficiaries. At Bankers Life, most life insurance claims are paid within 10 days of receiving a valid certificate from the beneficiary.

Living benefits

All of the benefits of life insurance we've shared thus far focus on your loved ones, but living benefits are one way life insurance can benefit you!

Many permanent life insurance policies offer living benefits, which build cash value that you can access through loans and withdrawals. The cash can then be used however you'd like – add to your retirement income, pay off debts or cover emergency expenses.
Best life insurance for seniors
Now that we have you convinced that life insurance for retirement is a good idea, we're going to share information on the best life insurance for seniors.
Whole life insurance
The first type of life insurance for seniors we're going to share is whole life insurance. Whole life insurance, also referred to as permanent life insurance, offers lifetime protection that may build cash value at a guaranteed interest rate.  Permanent life insurance can help cover long-term needs, such as paying for final expenses, supplementing income or paying off debts. Permanent life insurance usually offers level premium payments and a guaranteed death benefit that is tax free and avoids the delays and expenses of probate, in most cases.
Universal life insurance
Universal life insurance offers lifelong protection with the unique flexibility to adjust your coverage and premium amounts. The policy's cash value usually accumulates tax deferred and can be used for any purpose to meet your financial goals. With this type of policy, you may have the ability to increase or decrease the death benefit. Death benefits are generally tax free and avoid probate, in most cases.
Contact us to learn more
Life insurance can be a great help to your peace of mind during retirement! Are you ready to learn more about life insurance with retirement benefits? Get started by contacting us here.
1MarketWatch, Will a mortgage be a dark cloud over your retirement?, https://www.marketwatch.com/story/will-a-mortgage-be-a-dark-cloud-over-your-retirement-2018-11-08?link=MW_story_latest_news, November 12, 2018.
2CNBC, How you manage debt will impact those retirement dreams, https://www.cnbc.com/2018/12/17/how-to-manage-debt-ahead-of-retirement.html, 2019.
3Bankers Life Center for a Secure Retirement, Paying for the New Retirement: Responsibilities and Challenges for Middle-Income Boomers, https://www.bankerslife.com/health-and-retirement-study/paying-for-the-new-retirement-responsibilities-and-challenges-for-middle-income-boomers/, 2016.
4Time, Here's How Much the Average Couple Will Spend on Health Care Costs in Retirement, http://time.com/money/5246882/heres-how-much-the-average-couple-will-spend-on-health-care-costs-in-retirement/, April 19, 2018.
5Department of Health and Human Services, https://longtermcare.acl.gov, February 2018.
6Department of Health and Human Services, Costs of Care, https://longtermcare.acl.gov/costs-how-to-pay/costs-of-care.html, October 10, 2017.
7Parting, How Much Does the Average Funeral Cost?, https://www.parting.com/blog/how-much-does-theaverage-funeral-cost, January 23, 2018.
Policies underwritten by Bankers Life and Casualty Company, Chicago, IL. Subject to state availability.
Insurers and their representatives are not permitted by law to offer tax or legal advice. The general and educational information here supports the sales, marketing or service of insurance policies. Based upon individuals' particular circumstances and objectives, they should seek specific advice from their own qualified and duly-licensed independent tax or legal advisors.
For information and educational purposes only. Does not constitute investment advice or a recommendation.