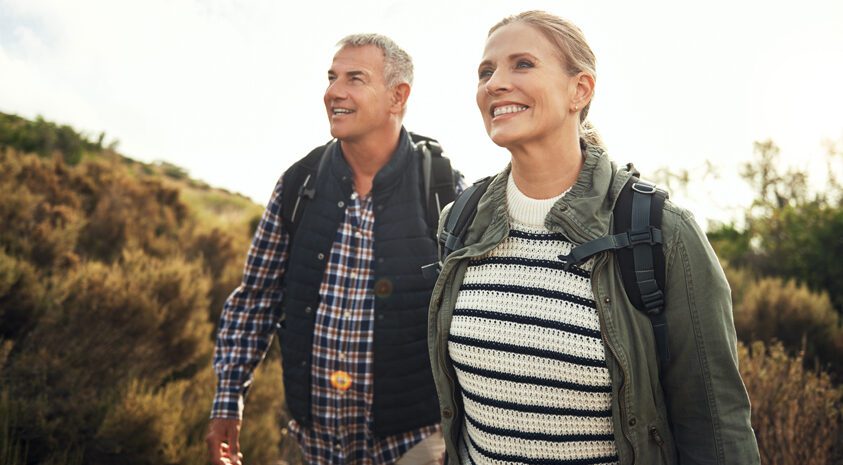 Life insurance for empty nesters
For many people, having children is the motivating factor behind purchasing life insurance—and rightfully so. The benefits of a life insurance policy can help ensure that a child's needs will be taken care of if a parent or guardian passes away. It's peace of mind knowing that a child's financial future is secure no matter what happens.
But what about when adult children fly the coop and parents become empty nesters? Is it still important for parents of adult children to keep their life insurance coverage?
Despite the fact that most empty nesters have fewer financial obligations than they did when their children were young, it's still important for most to have life insurance coverage.
Here are 6 reasons why:
1. Supporting adult children
Many empty nesters discover that just because their adult children have moved out, it doesn't necessarily mean financial support stops. The reality is, 8 out of 10 parents provide at least some support to young adult children.1 Whether it helps with student loans or living expenses, life insurance benefits can help secure the financial future of a young adult who's not completely financially independent.
2. Supporting aging parents
Many empty nesters find that they trade the responsibility of their adult children out for the responsibility of their aging parents. Long-term care is a huge expense that many seniors aren't prepared to cover, and the burden of responsibility often falls on the shoulders of the empty nesters. Life insurance can help ensure that an aging parent's needs will be met if the unexpected happens.
3. Supporting a spouse
Most two-earner empty-nester couples are used to meeting financial commitments based on their combined income. If one-earner passes away, life insurance can help ensure that the survivor will be able to continue to meet those commitments.
4. Covering debts
From mortgages to car loans and credit cards, most Americans have some combination of debt, which could become the responsibility of a spouse, joint account holder, joint homeowner or cosigner. Life insurance can help protect loved ones from the burden of debt.
5. Covering final expenses
Most empty nesters don't want to burden their adult children with the responsibility of their final expenses. Benefits from life insurance can help cover final expenses, such as a funeral, burial, plot, headstone, flowers and more. This helps loved ones focus on the deceased's memory, not the costs.
6. Leaving a financial legacy
Empty nesters who want to be sure that their heirs and/or favorite charities get money after their death should consider life insurance.
Permanent life insurance for empty nesters
With lifelong coverage, permanent life insurance is a great option for empty nesters. Here are a few things for empty nesters to know about this type of coverage:
Permanent life insurance provides coverage and peace of mind that can't be outlived.
Some policies allow for flexible premiums and death benefit.
Policies have cash value that accumulates over time, in many cases tax-deferred, with potential to borrow from cash value.
Death benefits are generally tax-free to named beneficiaries and avoid probate, in most cases.
We're here to help!
Are you an empty nester who's looking for ways to enhance your financial security with life insurance and other solutions? We're here to help! Contact us here to get a quote.
1Forbes, Retirees, You Need To Stop Supporting Your Adult Children. Here's Why, https://www.forbes.co, https://www.forbes.com/sites/juliejason/2020/01/13/retirees-you-need-to-stop-supporting-your-adult-children-heres-why/, January 2020.