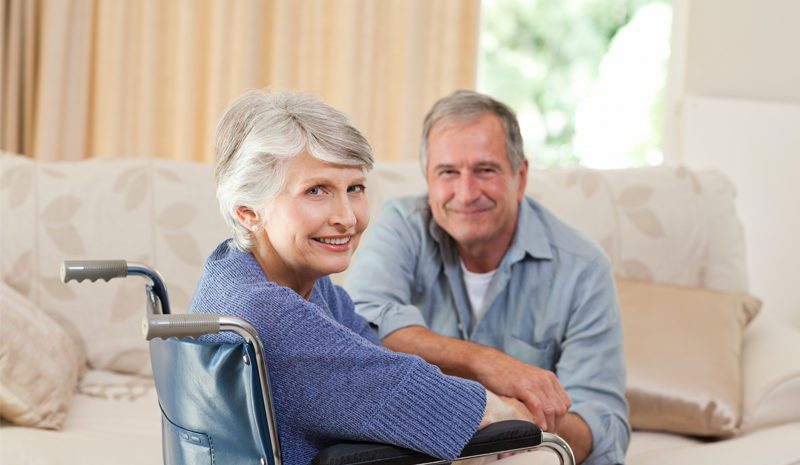 Is Critical Benefit PLUS ℠ right for you?
Everyone wants to live a long and happy life, but reality often isn't that simple. The longer you live, the more likely you are to develop a critical illness that could change everything.
It may shock you to know that an estimated 1 in 9 Americans age 65 or older develops Alzheimer's disease 1, and at least 1 in 3 Americans will develop cancer in their lifetime 2. You might beat the odds, but for many it's only a matter of time.
When faced with debilitating conditions like cancer or Alzheimer's, you are forced to fight a battle on two fronts. Not only will you face the burden of the illness itself, but also the crippling debt that can occur from expensive medical bills.
Wouldn't it be great to know that you'll have financial support in that time of need? Typical health insurance and Medicare plans likely won't be enough to cover your expenses.
That's why we're proud to introduce Critical Benefit PLUSSM. This new product from Bankers Life is designed to provide financial protection from costs associated with the entire process of treatment and recovery.
All the same conditions as the original Critical Benefit® plan are covered, including:
Cancer

Heart attack

Stroke

End-stage renal failure

Coronary artery bypass graft

Angioplasty
The key difference is that Critical Benefit PLUSSM also covers these common critical conditions:
Alzheimer's (subject to Activities of Daily Living requirements)

Permanent blindness

Permanent paralysis

Permanent deafness

Coma

Major organ transplant – surgery

Major organ transplant – active waiting list

Diabetic amputation
If you develop one of these conditions and are covered by Critical Benefit PLUSSM, you can receive lump-sum cash benefits of up to $70,000 paid directly to you regardless of additional medical insurance or Medicare coverage.  You can use your cash benefits however you wish – to help cover your treatment costs, house payments, groceries, or to supplement your income during recovery.
Don't pass up this opportunity to protect yourself from the costs of a serious illness. Taking this small step today can help to ensure the long and happy life you've always imagined.
If you're between ages 18 and 85 and you're interested in this exciting new product, contact Bankers Life today for more information.*
1Source: Alzheimer's Association, Alzheimer's Disease Facts and Figures, http://www.alz.org/mglc/in_my_community_60862.asp
2Source: American Cancer Society, Cancer Facts & Figures 2016, http://www.cancer.org/research/cancerfactsstatistics/cancerfactsfigures2016/index
*Critical Benefit PLUSSM is currently available through Bankers Life insurance agents in 15 states: Arkansas, Florida, Iowa, Illinois, Kansas, Kentucky, Maryland, Michigan, Missouri, North Carolina, South Dakota, Tennessee, Texas, Wisconsin, and West Virginia, with availability in other states pending. Policy benefits may vary by state.
Everything you need for the life of your retirement