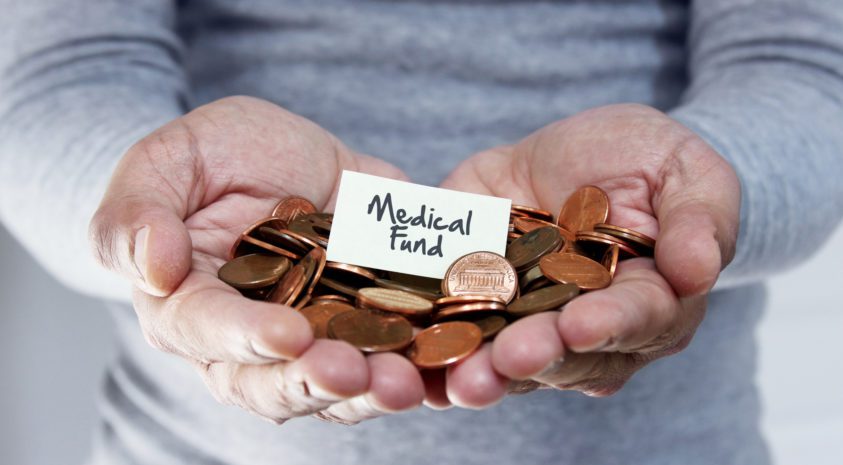 Confused by Medicare Supplement insurance?
You may have heard the term Medicare Supplement insurance but you're not exactly sure what it is, what it covers or if you really need it. And if you're like many people, you also find Medicare terminology confusing.
Medicare has helped millions of Americans pay for the health care services they need. You've likely contributed to the program through the Social Security taxes deducted from your paycheck. But if you think that Medicare will cover all your healthcare-related expenses once you reach age 65, think again. When you're budgeting for the future, there's one important fact to keep in mind: Medicare doesn't cover everything.
That's where Medicare Supplement insurance comes in. To give you a better understanding of Medicare Supplement insurance, here are the answers to three of the most common questions:
What is Medicare Supplement insurance?
Medicare Supplement insurance plans can help you pay for items that Medicare may not cover. Even when Medicare covers the cost of a service or item, you generally have your own portion to pay, in the form of deductibles, coinsurance and copayments. Medicare Supplement insurance helps you pay for these out-of-pocket costs.
What does it cover?
Medicare Supplement insurance plans can help you pay for items such as:
Medicare deductibles

Hospital and medical care co-insurance

Extended hospital care

Physician's services

Hospital outpatient services and supplies

Ambulance services
Why do you need Medicare Supplement insurance?
Your share of medical costs and related expenses can quickly add up. Medicare Supplement insurance can help you reduce the total out-of-pocket expenses for your medical care.
Learn more about ways you can help save money and spare worry.
Bankers Life is here to help you weigh your options and choose the best combination of benefits for your physical–and your financial–well-being. Contact a Bankers Life agent.
MEDICARE SUPPLEMENT INSURANCE POLICIES ARE UNDERWRITTEN BY COLONIAL PENN LIFE INSURANCE COMPANY WHICH ASSUMES SOLE FINANCIAL RESPONSIBILITIES FOR THOSE POLICIES.
COLONIAL PENN, BANKERS LIFE AND THEIR LICENSED AGENTS/PRODUCERS ARE NOT CONNECTED WITH OR ENDORSED BY THE U.S. GOVERNMENT OR THE FEDERAL MEDICARE PROGRAM.
THESE POLICIES HAVE LIMITATIONS AND EXCLUSIONS. FOR COSTS AND COMPLETE DETAILS OF COVERAGE, CONTACT AN INSURANCE AGENT/PRODUCER.
THESE PRODUCTS AND THEIR FEATURES ARE SUBJECT TO STATE AVAILABILITY AND MAY VARY BY STATE.
POLICY FORMS CPL-GR-A80A, CPL-GR-A80B, CPL-GR-A80C*, CPL-GR-A80F, CPL-GR-A80FH, CPL-GR-A80G, CPL-GR-A80K, CPL-GR-A80L, CPL-GR-A80M, CPL-GR-A80N
MEDICARE SUPPLEMENT INSURANCE POLICIES SOLD IN THE STATE OF WISCONSIN DIFFER FROM THE ONES ADVERTISED ABOVE. IF YOU ARE A WISCONSIN RESIDENT, CONTACT YOUR LOCAL AGENT/PRODUCER FOR MORE INFORMATION.
ALL LINES OF BUSINESS IN NEW YORK ARE UNDERWRITTEN BY BANKERS CONSECO LIFE INSURANCE COMPANY. POLICY FORM PLANS ARE BLNY-GR-A80A(L4), BLNY-GR-A80B(L4), BLNY-GR¬-A80F(14), BLNY-GR-A80FH(14), BLNY-GR-A80G(14), BLNY-GR-A80K(14), BLNY-GR-A80L(14), BLNY-GR-A80M(14), BLNY-GR-A80N(14).
AN OUTLINE OF COVERAGE IS AVAILABLE UPON REQUEST.
WHEN CHANGING INSURANCE CARRIERS, YOUR APPLICATION MAY BE UNDERWRITTEN AND YOU MAY BE RATED OR DENIED COVERAGE.
THIS POLICY MEETS THE MINIMUM STANDARDS FOR MEDICARE SUPPLEMENT INSURANCE AS DEFINED BY THE NEW YORK STATE DEPARTMENT OF FINANCIAL SERVICES. THE EXPECTED BENEFIT RATIO FOR THIS POLICY IS 65.9 TO 68.3 PERCENT. THIS RATIO IS THE PORTION OF FUTURE PREMIUMS THAT THE COMPANY EXPECTS TO RETURN AS BENEFITS, WHEN AVERAGED OVER ALL PEOPLE WITH THIS POLICY.
MEDICARE SUPPLEMENT PRODUCTS ARE AVAILABLE IN MANY STATES TO INDIVIDUALS UNDER AGE 65 QUALIFYING AS DISABLED. ASK YOUR AGENT/PRODUCER ABOUT AVAILABILITY.
BANKERS LIFE IS THE MARKETING BRAND OF BANKERS LIFE AND CASUALTY COMPANY, MEDICARE SUPPLEMENT INSURANCE POLICIES SOLD BY COLONIAL PENN LIFE INSURANCE COMPANY AND SELECT POLICIES SOLD IN NEW YORK BY BANKERS CONSECO LIFE INSURANCE COMPANY (BCLIC). BCLIC IS AUTHORIZED TO SELL INSURANCE IN NEW YORK.
FOR INFORMATION AND EDUCATIONAL PURPOSES ONLY. DOES NOT CONSTITUTE INVESTMENT ADVICE OR A RECOMMENDATION.
Everything you need for the life of your retirement