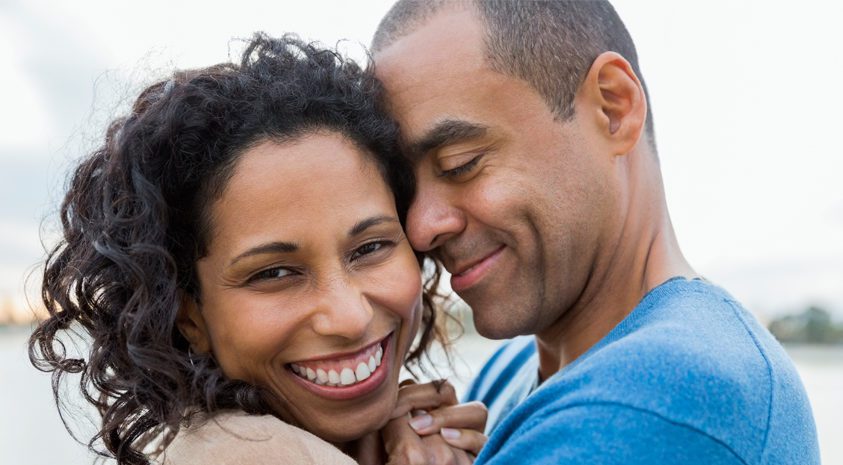 10 common insurance perks – and how to take advantage of them
You know the old phrase, "Get your money's worth"? A thrifty person might use this mantra as they eat at their hotel's free continental breakfast, scrape the very last bits of jam from the jar or take advantage of complimentary coffee while they're getting an oil change.
Did you know that when it comes to your insurance policies, there are also often ways to get your money's worth? It's true! Oftentimes, insurance policies include complimentary or discounted services that benefit the policyholder one way or another. Think of them as membership perks, like you might receive if you join a club.
So what insurance perks does your policy provide to you? The first step in finding out is to pull out your insurance policy and the materials provided to you by your insurance agent. Give your policy a read (something we advise you to do occasionally anyway!) and also look through the other paperwork. You'll likely find information about insurance perks that come with your policy. If you still aren't sure, you can always reach out to your insurance agent and ask them if your policy comes with any perks.
Check out these nine common insurance perks that your policies may feature—and start getting your money's worth by taking advantage of them.
1. SilverSneakers®
SilverSneakers is a program that focuses on senior health as they provide members with discounted or free membership to 14,000+ participating gyms nationwide. SilverSneakers also offers members exclusive fitness classes for all fitness levels; support from trained instructors; social events for seniors; and on-demand workout videos plus health and nutrition tips via their online portal.
According to a SilverSneakers Participant Survey, 88% of participants say SilverSneakers has improved their quality of life.1 If your Supplemental Medicare plan includes membership to SilverSneakers, be sure you're taking advantage of this free, amazing service!
2. Whole Health Living
This service provides holistic care to seniors, including yoga, Pilates, physical therapy, acupuncture and more. Take control of your well-being and live your life to the fullest with this service!
3. Health coaching
Your major medical or supplemental health insurance plan may include free access to health coaching. Oftentimes, health coaching services are available via telephone, email or secure web messaging and can provide you help with a broad range of health topics such as weight management, healthy eating, stress management and more.
4. Cessation assistance
If you're ready to kick your tobacco habit, the first thing to do is check to see if your major medical or supplemental insurance policy provides a free tobacco cessation program. Usually, these programs provide support to help you successfully quit and stay tobacco-free with help from one-on-one coaching and educational materials. Participation is often tailored to your individual circumstances, needs, and health status.
5. Mental health counseling
If you're facing issues that are affecting your mental and/or emotional well-being, such as stress, grief, family problems, occupational stress, emotional stress or psychological disorders, check to see if your major medical or supplemental insurance policy includes access to free mental health counseling. These programs are designed to help you cope with issues so you can better manage issues in your personal life.
6. Prescription discounts
Many major medical and supplemental health insurance policies provide policyholders with membership to discount prescription programs. These programs help you find the lowest prescription prices and save on your medications with discounts. These memberships may also include medication management tools, as well as helpful informational resources about your medications and health conditions.
7. 24/7 nurse lines
Medical issues have a way of popping up when you least expect it. When you have a health concern at night, during the weekend or on a holiday when your doctor's office is closed, free 24/7 nurse lines that may be provided by your health insurance are ready to help. When you call a nurse line with a question or concern, you may receive a thorough evaluation, home care measures for nonurgent conditions, or direction on where to go for appropriate care. This service can save you from unnecessary trips to the emergency room, saving you time, money and worry. Also, reach out to your 24/7 insurance line with questions about medication use and possibly even insurance-related issues.
8. Expectant mother support
Pregnancy is a special and exciting time, yet it can also be full of questions and possible concerns. If your major medical or supplemental health insurance provides access to an expectant mother coaching program, take advantage of this program for advice and education from a registered nurse. Oftentimes, nurses will follow up with you each trimester—or as often as you want—tailored to your needs and preferences.
9.Financial wellness support
Whether you're struggling with credit card debt—or you're trying to save for a house, college or retirement—financial wellness support may be able to help. If your insurance policy includes access to a financial wellness support program, you may be able to receive personalized support via telephone consultations. Specialists may even be able to help with other issues, such as bankruptcy, estate planning, elder law issues and more.
10. Discounted screening services
If your major medical or supplemental health insurance policy includes access to discounted health screenings, be sure to take advantage of these important services. Preventative health screenings can help you identify your risk factors that may lead to heart disease, stroke, cancer, and other serious illnesses. The screenings are usually noninvasive and give you lab-accurate results, which you can then review with your doctor.
Start getting your money's worth today
What are you waiting for? Grab your policies and check them out to see if you have access to any of these free or discounted insurance perks!
12017 SilverSneakers Annual Participant Survey.