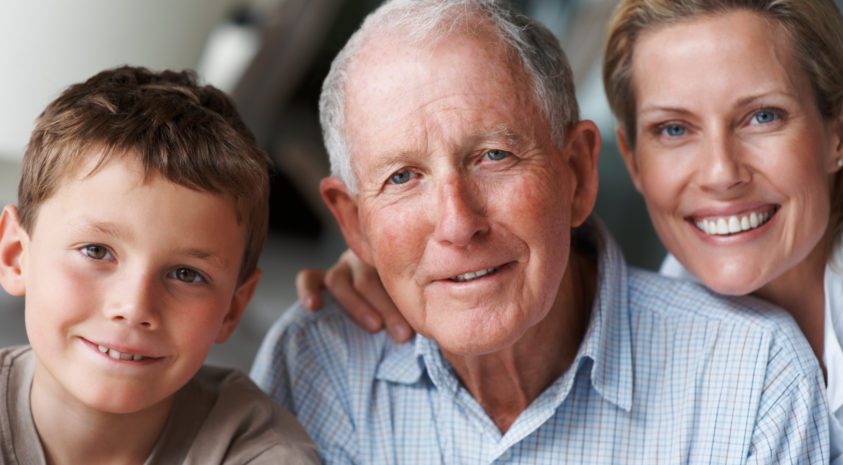 5 reasons you need life insurance
No one wants to think about needing life insurance, but for many Americans, a single unfortunate event could put their family's lifestyle and future security at risk. If someone depends on you financially, life insurance is a simple, affordable solution that can help your loved ones go on in the unfortunate event of premature death. In recognition of Life Insurance Awareness Month, here are five reasons you need life insurance:
Funeral costs and final expenses – If you passed away today, would your family have enough cash on hand to pay for a funeral and other final expenses? The cost associated with a funeral and final expenses is typically the greater of $15,000 or 4% of your estate. The price goes up when flowers, obituary notices, limos and other common costs are added.
Mortgage and debts –  Did you know that when you pass away, your mortgage and other debts could fall to your family? FICO research says that the average American consumer has 13 debt accounts. Life insurance can be used to pay down your mortgage and debts, sparing your family from needing to move to a less expensive place to live.
Bills and living expenses – Without one person's income, could your household keep up with their regular bills and living expenses? Be sure to consider all ongoing expenses, such as food, housing, utilities, transportation, health care, clothing and insurance. Life insurance can help prevent your family's lifestyle from being significantly impacted by the loss of your income.
College tuition – Could your family continue to put money away for your children's college tuition without your income? Keep in mind that the 2013–2014 average four-year private college tuition cost $163, 668, while public cost $73,564.
Retirement – Without one person's income, would there be extra money each month to still save for retirement? Not only can life insurance help supplement the retirement of your loved one, but it also protects your family from depleting retirement accounts to make ends meet.
When considering life insurance, it's important to remember that life insurance is for the living. Today it provides peace of mind—and tomorrow it can help provide comfort and security for your family.
Talk to an agent today about providing life insurance for your loved ones.
Source: Life Happens, What You Need to Know About Life Insurance, http://www.lifehappens.org/wp-content/uploads/2013/10/Brochure_WhatYouNeedtoKnowAboutLifeInsurance_2014_Consumer.pdf, 2014.

Everything you need for the life of your retirement