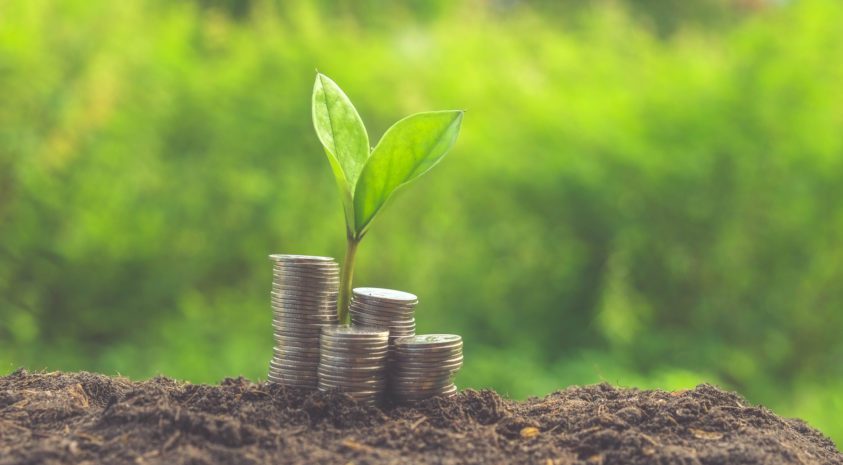 Protecting your retirement savings from the market
So you've started saving for retirement. That's an important first step… but now you're faced with the decision on how to invest your hard-earned dollars and cents.
Typical investment vehicles, such as stocks and mutual funds, rely on riding the stock market roller coaster through its ups and downs and hoping you come out ahead. Can you really afford to take such a big risk when your retirement is on the line? What if there was a safer option?
A safer option with fixed indexed annuities
Fixed indexed annuities can provide lifetime income and help protect your principal from a fluctuating market. You simply fund your annuity and you'll start earning tax-deferred interest at a higher potential rate of return than other low-risk options, such as certificates of deposit.
While mitigating risk is important, Guaranteed Lifetime Income Annuity from Bankers Life can help protect your retirement fund while also harnessing the growth potential of the stock market. This special fixed indexed annuity is a flexible retirement solution for long-term financial planning. It has all the benefits of a traditional fixed annuity, along with these key additions:
Additional growth potential thanks to any combination of a fixed interest rate (of no less than 1%) and an indexed account linked to the performance rate of the S&P 500*
Guaranteed income that can last your entire lifetime and has increased value the later you elect to start withdrawals, provided no excess withdraws have been taken.
Flexibility to withdraw your annuity funds, in case of unpredictable expenses.
You get nearly total control over your fund, all while staying protected from market risk and guaranteed retirement income that can last the rest of your life. Other investment options just can't provide that kind of peace of mind.
If you're ready to get off the roller coaster and start feeling confident in your retirement plan, contact your local Bankers Life agent today for more information about Guaranteed Lifetime Income Annuities.
*Standard & Poor's®", "S&P®", "S&P 500®", "Standard & Poor's 500" and "500" are trademarks of The McGraw-Hill Companies, Inc. and have been licensed for use by Bankers Life and Casualty Company. The Guaranteed Lifetime Income Annuity is not sponsored, endorsed, sold or promoted by Standard & Poor's and Standard & Poor's makes no representation regarding the advisability of purchasing this product.
Everything you need for the life of your retirement