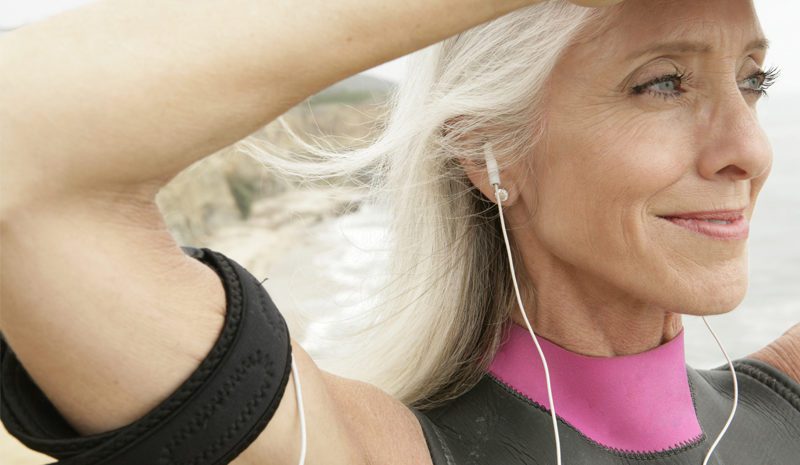 It's time for your financial health checkup!
You faithfully go to your doctor every year for your annual check-up. But do you give the same attention to your financial health? Most middle-income Americans think that good health is important to a satisfying retirement, but 87% are concerned that Medicare may not be enough to cover their medical expenses according to a survey conducted by the Bankers Life Center for a Secure Retirement.1
Half of middle-income Americans have saved less than $100,000 for retirement. This is at a time when a couple aged 65 can expect to spend around $260,000 in lifetime uninsured healthcare costs. 1
Here are some more eye-opening findings from the survey:
Alzheimer's disease is the top health-related fear for middle-income Americans age 47 to 75, nearly two times higher than either heart attack or cancer. 1
66% of middle-income Americans overestimate Medicare's long-term care coverage or don't know if long-term care is covered at all. 1
When polled on healthcare costs that threaten financial security in retirement, 48% were highly concerned about long-term care in a facility, 36% about Medicare premiums, and 25% regarding prescription drugs. 1
In honor of National Senior Health & Fitness Day, set aside some time to review the well-being of your financial health.
Here's a checklist of questions to ask yourself:
Have you thought about how you will fund healthcare expenses that aren't covered by Medicare?
Would you like to ensure that your family isn't burdened by final expenses after your passing?
Do you want to help your loved ones avoid the cost and hassle of probate?
How do you plan to pay for long-term care?
Would you like a guaranteed income stream that lasts a lifetime and helps you pay for expenses during retirement?
Are you concerned about how a critical illness might affect your financial well-being?
Feeling overwhelmed by these questions? Most people feel that way too. That's why your Bankers Life insurance agent is here to help. Contact Bankers Life to learn which solutions may be right for your individual needs.
1Source: "Retirement Healthcare for Middle-Income Americans" – Bankers Life Center for a Secure Retirement (http://www.centerforasecureretirement.com/archive-study/2012/retirement-healthcare-for-middle-income-americans/)
Everything you need for the life of your retirement