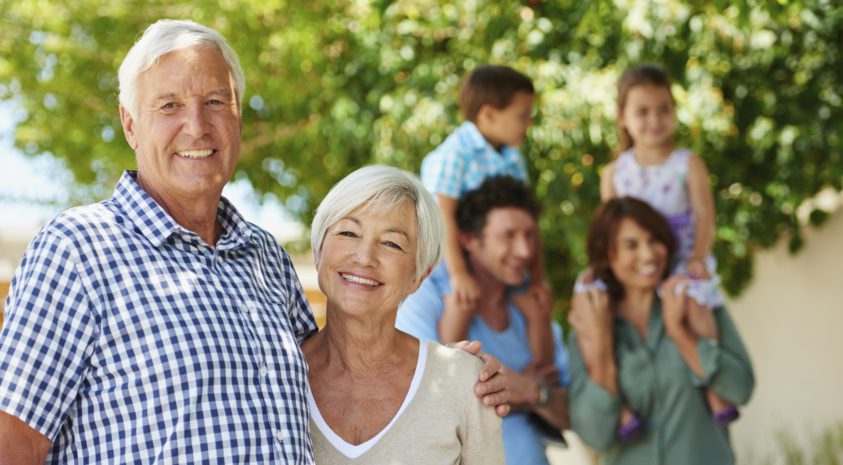 How to stress less about retirement
While some think retirement will be their "golden years," many Baby Boomers who are approaching retirement don't feel the same way. In fact, according to the Bankers Life Center for a Secure Retirement, just over one-third of middle-income Boomers are confident that they will have a personally satisfying retirement.* Boomers stress about retirement for a number of reasons, but apprehension about money is the biggest concern. With many unknowns, including how long you'll live, what your health care needs will be and if/how long you'll need long-term care, many Boomers are unsure if their nest egg can last the life of their retirement and worry about covering their day-to-day costs.
Being anxious about retirement is very normal—but it doesn't need to be!
Working with a financial professional can help ease anxiety about retirement. According to the Bankers Life Center for a Secure Retirement, half (48%) of middle-income Boomers who work with a financial professional are extremely or very confident in their ability to have a personally satisfying retirement, compared to just one-third (33%) of those who do not work with a professional.*
A financial professional can help you make smart investment decisions and help you find products that can help protect your investments—like whole life insurance.
Whole life insurance can help provide the peace of mind that comes from financial security. Unlike term insurance, whole life insurance provides lifetime coverage, and you or your family could use your policy's cash value or death benefit proceeds to:
Pay for final expenses.
Supplement income.
Pay off debt.
Fund a college education.
Create an emergency fund.
Pay for medical bills.
And with some whole life insurance policies featuring simplified issue underwriting—only a couple health questions to answer and no medical exam—getting coverage can be simple.
Are you ready to learn more about whole life insurance and take the next step toward financial security? Check out our website for more information, and contact us today!

Everything you need for the life of your retirement
Policy issue may depend upon answers to health questions on the application. Policies and benefits may have limitations and exclusions, and are subject to state availability.
Insurers and their representatives are not permitted by law to offer tax or legal advice. The general and educational information here supports the sales, marketing and service of insurance policies. Based upon individuals' particular circumstances and objectives, they should seek specific advice from their own qualified and duly-licensed independent tax or legal advisers.
*Bankers Life Center for a Secure Retirement, 10 Years After the Crisis: Middle-Income Boomers Rebounding But Not Recovered, February 2017, p. 5.