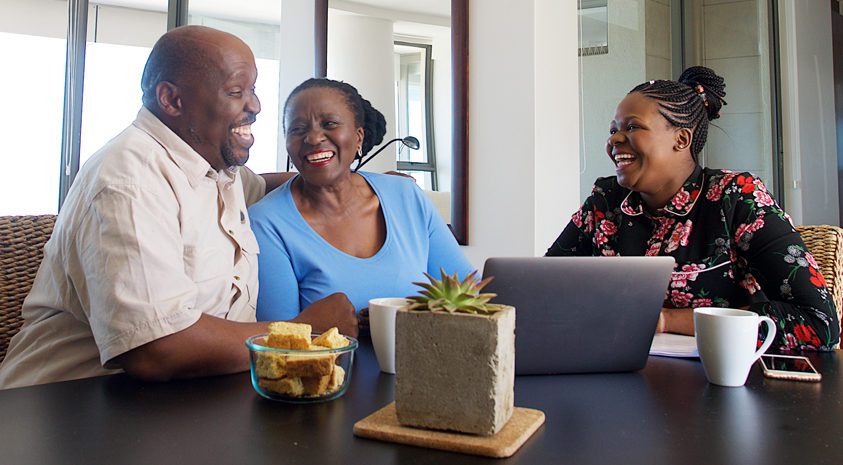 Factors Essential to Strengthen Your Retirement Planning
In today's day and age, there are a multitude of ways to add security to your life. For the home, there are high-tech security systems, motion-activated lights and doorbell cameras. Online, you can safeguard yourself with strong passwords, antivirus and anti-malware protection, and a firewall. And on the road, vehicles that feature automatic emergency braking, lane departure warning and blind spot detection help keep us safe.
Many people prioritize their security at home, online and on the road—yet they neglect one of the most important areas of life that also needs to be safeguarded: their retirement.
Unfortunately, many Americans are unprepared for retirement, with not enough savings and no plan for paying for their health care and long-term care.
According to a study by the Employee Benefit Research Institute, only 17% of workers are very confident in their ability to live comfortably in retirement.1
Do you want to join those 17% who are confident about their retirement security? Check out these retirement planning tips and start making changes today to help you reach your retirement goals!
Retirement planning: how to get started
In order to be truly confident about your retirement security, you need to know your retirement number. This number is your retirement budget, or the amount of money you need to live on in retirement, including your health care expenses and long-term care expenses.
You'll need to do these calculations based on your own personal situation, but here's some food for thought: According to the Bureau of Labor Statistics, "older households" (those run by someone 65 or older) spend roughly $3,800 a month, or $45,756 a year.2 That equals $1,368,000 over the course of a 30-year retirement (not taking inflation into consideration)!
As for health care costs, you need to be prepared for the possibility of any injury or illness you may experience. According to Time magazine, the average American couple retiring today at age 65 will need $280,000 to cover health care and medical costs in retirement.3
And then there's long-term care. This is one of the largest expenses to prepare for. According to the Department of Health and Human Services, 70% of Americans over age 65 expect to use some form of long-term care services.4 And long-term care comes at a steep price. According to a recent study by Genworth, the average private room in a nursing home costs over $100,000 a year.5
The last thing you need to consider is your personal retirement goals. Maybe you want to travel the world or purchase a vacation home somewhere warm. Perhaps you'd like to help fund your grandchild's education or leave a large legacy. Defining these retirement goals will help you calculate how large your nest egg needs to be.
Preparing for retirement: building a secure retirement plan
Once you determine your retirement budget, next comes the fun part: putting together a plan to help you hit your number and meet your retirement goals! There are a number of investment options available, which can provide potential long-term investment success, including:
Mutual funds

These allow you to achieve a more diversified portfolio with fewer individual investments.

Variable annuities

These longer-term investments feature exposure to stock market fluctuations and tax-deferred earnings.

529 plans

If you wish to help fund someone's education expenses, such as your grandchild's, this allows you to prepay for qualified higher education expenses at eligible educational institutions. When funds are withdrawn for eligible uses, they are not subject to Federal income taxes.

Equities

These allow you to own shares or stock in an individual company. These are traded on exchanges such as NASDAQ. You may have certain rights, such as voting or dividends.

Exchange traded funds (ETFs)

This marketable security tracks an index, a commodity, bonds, or a basket of assets like an index fund. Unlike mutual funds, ETFs trade like a common stock on a stock exchange. They typically have higher daily liquidity and lower fees than mutual fund shares.
Creating retirement security with secure retirement solutions
A complete, secure retirement plan should couple investment solutions with insurance products. Certain insurance products can help protect you from unforeseen events that may derail your retirement plans. These products can provide a measure of peace of mind—so you can enjoy your golden years as worry-free as possible.
Here are the insurance products you should consider while preparing for retirement:
Medicare Supplement insurance

Medicare will cover many of your health care costs in retirement, but you generally still have to pay a share of the expenses, including deductibles, coinsurance, co-payments, outpatient services and more. Medicare Supplement insurance can help you pay for the health care costs that Medicare doesn't cover. You must be enrolled in Medicare Part A and Medicare Part B in order to enroll in Medicare Supplement insurance.

Life insurance

You probably already know that life insurance pays a death benefit when the covered person passes away. Beneficiaries can use the money to pay funeral expenses, pay off debts, replace income, etc. Universal life insurance is a good option for your retirement years. This type of life insurance provides:

Lifelong, permanent protection.
Cash value accumulation—access your policy's cash value through loans and withdraws to supplement retirement income.
Income-tax-free inheritance—help your beneficiaries avoid the delays and expenses of probate, in most cases.

Long-term care insurance

This insurance provides coverage for nursing home care, home health care or both. It helps you maintain control of where you will receive care while helping you protect your nest egg from the high cost of assisted care services.

Annuities

An annuity is an insurance product designed to accumulate tax-deferred money during the accumulation phase, with principal that isn't subject to market volatility. An annuity is one of the few savings vehicles that can guarantee payments for life during the payout phase. They're generally considered a safe option because they offer principal protection and guaranteed interest accumulation.
We're here to help you prepare a retirement plan
Retirement planning can be overwhelming, but you don't have to do it alone. A Bankers Life Securities Financial Representative can help you identify your goals and needs and create a personalized solution engineered to help you achieve them. Learn more here, or call (844) 553-9083, to set up an appointment.
1Employee Benefit Research Institute, 2018 Retirement Confidence Survey, https://www.ebri.org/docs/default-source/rcs/1_2018rcs_report_v5mgachecked.pdf?sfvrsn=e2e9302f_2, April 24, 2018.
2NerdWallet, Let's Get Real: What an Average Retirement Costs, https://www.nerdwallet.com/article/lets-get-real-what-an-average-retirement-costs, May 28, 2018.
3Time, Here's How Much the Average Couple Will Spend on Health Care Costs in Retirement, http://time.com/money/5246882/heres-how-much-the-average-couple-will-spend-on-health-care-costs-in-retirement/, April 19, 2018.
4Department of Health and Human Services, https://longtermcare.acl.gov, February 2018.
5Forbes, You Might Be On The Hook For Your Parents' Nursing Home Costs, https://www.forbes.com/sites/jamiehopkins/2019/02/06/you-might-be-on-the-hook-for-your-parents-nursing-home-costs/#8593a9533e8c, February 6, 2019.
Insurers and their representatives are not permitted by law to offer tax or legal advice. The general and educational information here supports the sales,marketing and service of insurance policies. Based upon individuals' particular circumstances and objectives, they should seek specific advice from their own qualified and duly-licensed independent tax or legal advisers.
For information and educational purposes only. Does not constitute investment advice or a recommendation.