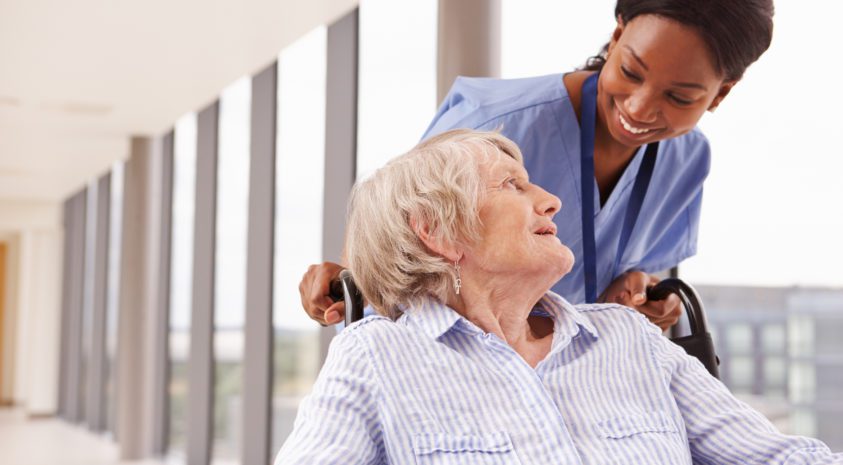 Effects of rising health care costs
If you've been to the hospital recently, you may have experienced sticker shock after looking at the bill. You expect to see cost increases due to inflation but today's health care costs seem like inflation on steroids. Recent findings show that this perception is a reality: health care costs have in fact outpaced inflation almost every year from 2005 to 2015.1 Ouch. That means treatment for something as common as an accidental fall may end up being more expensive than you might think. According to the Centers for Disease Control and Prevention:
The average hospital cost for a fall injury is over $30,000.2
Each year, millions of people 65 and older are treated in emergency departments because of falls.2
Over 800,000 patients a year are hospitalized because of a fall injury, most often because of a broken hip or head injury.2
How do rising health care costs affect you?
Out-of-pocket expenses, including deductibles and copays, are growing—meaning you may be responsible for more of the hospital bill.
Major medical premiums have continued to increase.
In today's world, an accident can take an unexpected toll on your family's finances, even if you have Medicare or other health insurance.
Hospital indemnity insurance can help ease the financial burden of hospitalization. This type of insurance complements your existing health insurance plan by paying you cash benefits when you're hospitalized due to covered accidental injury or sickness.
Take a moment to learn about how to protect your family against the high cost of hospital care.
Read more about what hospital insurance can do for you or talk to a Bankers Life agent to learn more.
Sources:
1Forbes, U.S. Health Care Costs Rise Faster Than Inflation, http://www.forbes.com/sites/mikepatton/2015/06/29/u-s-health-care-costs-rise-faster-than-inflation/#134e625e6ad2, June 29, 2015.
2 Centers for Disease Control and Prevention, Costs of Falls Among Older Adults, http://www.cdc.gov/homeandrecreationalsafety/falls/fallcost.html, August 19, 2016.

Everything you need for the life of your retirement