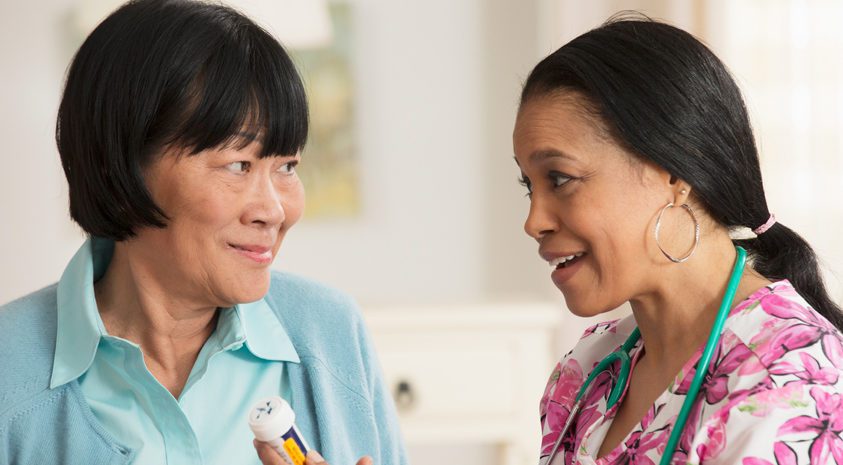 Top Hidden Benefits of Planning for Long-Term Care in Retirement
By Scott Goldberg, president of Bankers Life
Thanks to many factors such as increased access to modern medicine and cutting-edge medical technology, you and your loved ones may get to enjoy a longer retirement. According to the World Health Organization, life expectancy has increased overall by five years.1 However, during retirement, it is also possible that you may develop a chronic illness or experience a decline in physical or cognitive function, causing you to require some form of long-term care. This type of care can take place in-home, at an assisted living facility or nursing home.
According to the latest study from the Bankers Life Center for a Secure Retirement (CSR), 45% of middle-income Boomers expect they will need retirement care someday. However, nearly four in five middle income boomers have no money set aside specifically for their retirement care needs.2
Though it can feel overwhelming to develop a plan for long-term care, 88% of middle-income Boomers, report a positive impact from their retirement care planning.2
In addition to being financially prepared, there are a few hidden benefits to having a retirement care plan which covers your long-term care needs that you might not have considered such as:
Peace of mind. There are different elements of retirement care, and it can be easy to become flustered by the possible scenarios and choices. For example, on top of figuring out how to pay for care, you may need to figure out what type of care you will require, how you will receive care or how you may provide retirement care for a loved one as a caregiver. By developing a retirement care plan, you and your loved ones can breathe easier knowing you have a strategy in place. As a matter of fact, among middle-income Boomers who have a retirement care plan, 40% worry less about the future.2
Freedom of choice. The greatest benefit to having a retirement care plan, is that you will get to decide where and how you will receive care. In fact, more than two-thirds of Boomers believe they should be the primary decision-maker when it comes to retirement care.2 Whether you prefer to have aides take care of you in the privacy of your own home, or you would prefer to receive care from healthcare professionals and specialists in a facility, by having a plan before the need for care becomes urgent, you get to determine where you will feel the most comfortable.
Improved confidence. Taking the first step in retirement care planning is often the hardest. However, among middle-income Boomers who have a retirement care plan, the planning process largely met their expectations. Roughly half (57%) have said that their retirement care planning was either about as easy or easier than they expected.2 And, 38% feel more confident that they will have a secure retirement.2
It's never too late to seek help and develop or better understand your financial plan and current health care coverage to anticipate unforeseen situations in the future.
If you want to receive professional guidance on improving your financial security in retirement, these resources can help you find a licensed advisor or agent.
Bankers Life and Casualty Company
American College
National Association of Insurance and Financial Advisors
National Association of Personal Financial Advisors
1Medical News Today, People are Living Longer Despite Care Inequalities, April 2019
2Bankers Life Center for a Secure Retirement, A Growing Urgency: Retirement Care Realities for Middle-Income Boomers
Insurers and their representatives are not permitted by law to offer tax or legal advice. The general and educational information here supports the sales, marketing or service of insurance policies. Based upon individuals' particular circumstances and objectives, they should seek specific advice from their own qualified and duly-licensed independent tax or legal advisors.
Bankers Life and its licensed agents are not connected with or endorsed by the U.S. government or the federal Medicare program.