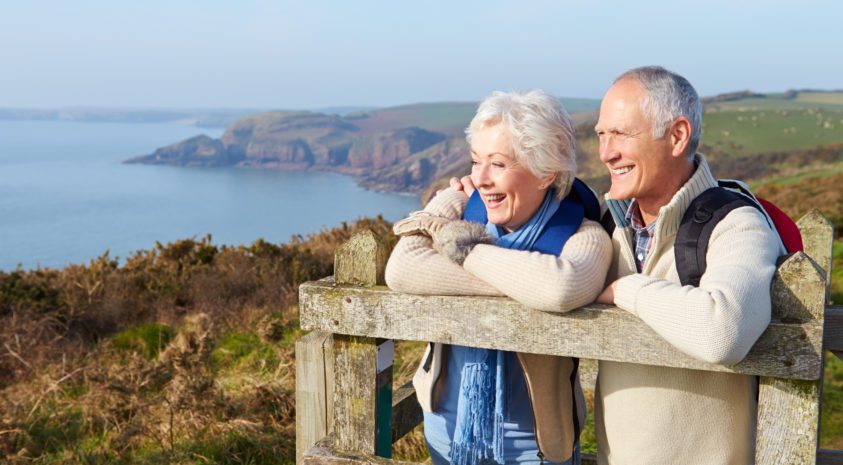 Baby Boomers and the "New Retirement"
What do you envision when you think about retirement? Perhaps spending quality time with your grandkids, pursuing your favorite hobby or maybe relocating to a warmer climate for a permanent vacation. Sounds amazing—but are you financially prepared?
Today, according to a new study released by the Bankers Life Center for a Secure Retirement (CSR), about four in 10 members of the Boomer generation identify themselves as retired, and more Boomers are retiring every day. This generation is on the leading edge of the "new retirement," which refers to the transition from institutional responsibility for retirement financial security to an increasing amount of individual responsibility.
In other words, lifetime defined benefit pension payouts from employers are quickly becoming a thing of the past. When Boomers entered the workforce, they worked for employers who took on much of the burden of retirement income for their employees. However, as Boomers moved closer to retirement, many employers ended those programs in favor of defined contribution retirement plans, such as 401(k) plans, IRAs and annuities.
The CSR found that about half of retired middle-income Boomers include a regular pension payment from an employer as part of their retirement income, while only one-third of Boomers not yet retired will receive a regular pension payment from an employer, placing more of the responsibility for creating retirement financial security on Boomers themselves.
This shift is posing financial challenges for Boomers preparing for and entering retirement. According to the CSR, 60% of nonretired middle-income Boomers report they are spending as much or more than their household income. In addition, eight in 10 Boomers currently have some debt, with four in 10 Boomers spending 40% or more of their monthly income on paying down debt and one-quarter of Boomers paying off a mortgage with more than 20 years still remaining on it.
When faced with debt, it can be difficult to build retirement savings that will last the rest of your life. On average, Boomers today can expect to live to around age 85, according to the Social Security Administration. However, seven in 10 Boomers don't believe or don't know if they have enough money to live comfortably to age 85.
It's important to aggressively pay down debt as much as possible, including any mortgage, prior to retiring. When you retire, debt payments should ideally be no more than 10% of your income. But being debt free is even better. By paying down debt before you retire, you will give yourself more financial freedom to enjoy retirement doing the things you love.
Source: Bankers Life Center for a Secure Retirement, Paying for the New Retirement: Responsibilities and Challenges for Middle-Income Boomers, July 2016.

Everything you need for the life of your retirement