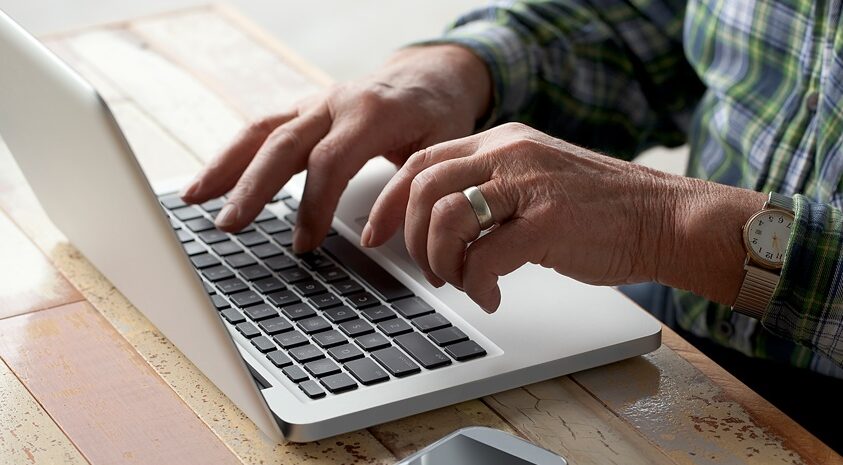 What happens to social media after someone dies?
Social media is a huge part of our lives. Everyone you know probably has at least one account. We use social media to connect with friends and family, share photos of our kids, find new jobs, and more. So what happens to those social media accounts when a person passes away?
For many of us, social media is a great way to keep up with our loved ones. But when one of those people dies it can be difficult for such a ghostly reminder to forever remain online, and you may want the profile deleted. Others may enjoy the memories, and choose to keep the social media page as a kind of online memorial.
Either way, you shouldn't just leave the account to sit idle. If the accounts are no longer being used, they can become bait for scammers. Scammers find obituaries and then track down unused accounts to get tons of information. Then those scammers can open credit cards, apply for bank loans, and more.1
Luckily, the most-used social media companies have ways to access someone's account after they've died, and some allow you to memorialize the account. Each has slightly different requirements. And, if you haven't given any thought to what you'd like done with your social media when you die, it may be worth exploring the options so you can tell your loved ones what you'd prefer.
Facebook
Facebook allows you to memorialize a person's account after they die. They add the word "Remembering" next to the person's profile name. The privacy setting can be updated so that family and friends can still view the page and share memories, without all the details a scammer could find and use.
You can also delete someone's account after they've passed. To do this, you'll need to provide documentation proving that you're an immediate family member, or the executor. According to Facebook, you can do this by providing a photo or scan of the death certificate.
If you don't have the death certificate, you'll need to show Facebook one of the following:
Power of Attorney
Birth Certificate
Last Will and Testament
Estate Letter
You'll also need a copy of one of the following to prove your loved one has passed away:
Facebook asks that you cover up any information they don't need, like a Social Security Number, when you submit. If you're interested in more information about how it works, see Facebook's page explaining the process.
Instagram
Since Facebook owns Instagram, they have a similar process for memorializing or deleting an account. When an Instagram account is memorialized, no one can log in to it, and the word "Remembering" will appear next to the profile. The account will be frozen in time. Learn more about memorializing an Instagram account, here.
Having an account deleted needs similar proof to Facebook's requirements. You can find all the details on removing someone's Instagram page after they've died, here.
Twitter
Twitter allows immediate family members to deactivate someone's account after they've died. First, you'll need to submit a request directly to Twitter. They will email you detailed instructions once they receive your request. You'll need some information about the deceased, a copy of your ID, and a copy of the death certificate. Learn more about deactivating a Twitter account here.
LinkedIn
Similarly, LinkedIn has a form you'll submit, and they'll help you remove the profile. You'll need to provide them the following:
The URL to your loved one's account
Your relationship to them
Their email address
The date they passed
A link to the obituary
The company they most recently worked at
Learn more about removing a loved one's LinkedIn account here.
Pinterest
To remove someone's Pinterest page, you'll need to email care@pinterest.com. You'll need to provide your information, as well as the name, username, and email address of the deceased. You'll also need to prove you're a close relative, like with a marriage license.
They'll also request a proof of death like one of the following:
Death certificate
Obituary URL or newspaper scan

So how should you plan ahead?
Letting your loved ones know, in writing, what you'd like done when you pass is important in a lot of aspects. And your wishes for your social media accounts are just as important! Whether you want everything deleted, or you want your pages to live on as a memorial, you can avoid some of the hassle if you leave your login credentials and specific instructions for a trusted loved one you want managing the process. You can also check out Facebook's legacy contact and Google's inactive account manager for other options.
This material provides general information about the described insurance product(s) for educational purposes only. This is not intended as investment advice or to recommend the insurance product(s).
The Company and its producers do not provide legal or tax advice. Each individual should seek specific advice from their own tax or legal advisors. The general and educational information presented in this material is a sales and marketing piece for insurance products offered by Bankers Life and Casualty Company.