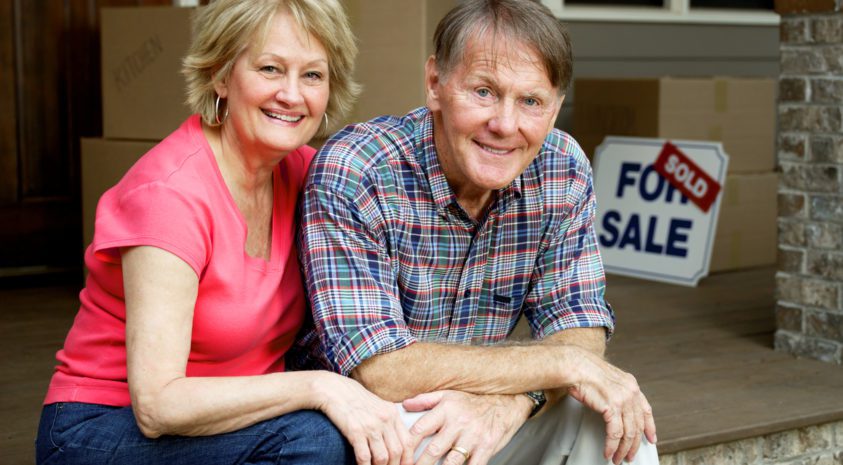 Tips for moving senior parents
There's no place like home.
This old saying is how many of us feel about our homes, and it's why we find it difficult to move out of a house we love. Unfortunately, moving is oftentimes necessary, especially for seniors.
Maybe you've noticed your senior parents are having a hard time handling their house. Their once-pristine property is now unkempt. Bills are being misplaced. And the refrigerator is uncharacteristically empty when you visit. Maybe the home that once met their needs well is now too hard for them to navigate, with too many stairs and narrow hallways. Or, they're forgetting to take their medications.
If your senior parents' home is no longer a safe, practical space for them, it's time to consider moving them out of their house and into a new place where they can live safely and happily. This can be emotional and overwhelming for both you and your parents, but these tips can help make the process easier.
Open communication.
Approaching the subject will likely be difficult, but it can help to bring it up when something with the house is not going well. Maybe they need to have costly repairs made, or they're having a hard time getting up the front porch steps. These situations will give you an opening to explain that their house is no longer safe for them, and it's time to explore new housing options. Your parents will likely be sad and apprehensive about moving, so it's important to give them time to grieve the change and talk about why they're moving.
Housing options.
Seniors often feel a loss of control when they're asked to leave their longtime home, so it's important to give your parents options of where they will live and let them be part of the decision. The type of housing you and your parents choose will largely depend on their care needs and finances. Here are a couple common options:
Retirement community

These are usually individual apartments in a multi-unit setting. Residents have privacy and can come and go as they please, yet have the benefits of a group setting. They often provide group meals, transportation, social activities and housekeeping services. This option is great for seniors who can still take care of themselves, but will benefit from a little help and a close community.

Assisted Living Facility

This option is for seniors who are somewhat independent, but require daily assistance with housekeeping, personal care and medication management. Often, the monthly charge is determined by how much care the resident needs.

Skilled Nursing Facility

Also known as nursing homes, these facilities provide round-the-clock nursing services for seniors who need high levels of personal and medical care.
Take your parents to visit more than one community. It can be helpful get tours, eat lunch with the communities, view the schedules and menus and take note of how the staff and residents interact.
Managing the move.
Moving homes is a big undertaking for anybody—but especially a senior who has decades' worth of possessions and memories to sort through. Chances are your senior parents are downsizing, which means you'll need to get rid of a lot of things. Luckily, there are resources to help you and your parents during this stressful time. Research senior moving services in your area that will help organize your parents' move to their new location. These companies often help with the entire process—from packing and unpacking to helping sell and give away unneeded furniture and possessions. By hiring a third-party business with people trained to help elders through the emotional parts of moving, you'll avoid some of the agony of object-by-object decision making and letting go.
While the transition period may be difficult, the peace of mind knowing your parents are safe in their home will make the entire process worth it. While you're considering your parents' housing situation, it might be a good time to consider your own future care needs. Learn about our long-term care products and get a quote today.
Everything you need for the life of your retirement