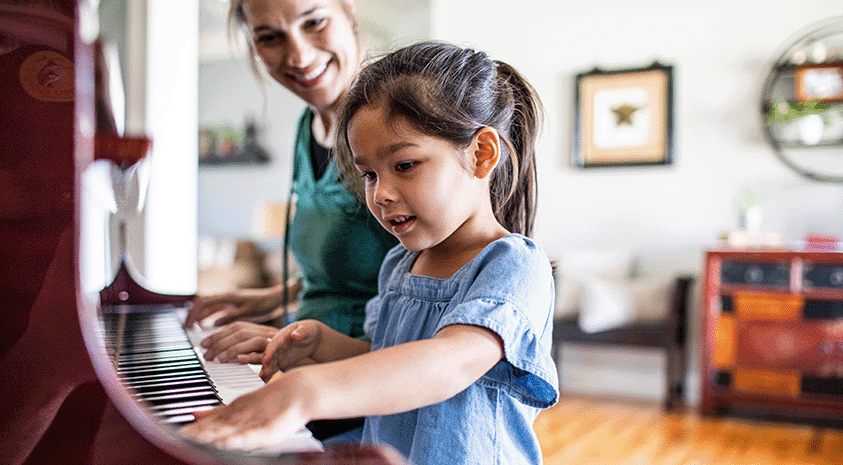 Q&A: What is juvenile whole life insurance?
Worrying goes hand in hand with parenting. Are they eating a well-balanced diet? Should we send them to private school? Are they participating in enough after-school activities? Have we done all we can to give them a financial head-start when they become adults?
While we can't help out with all of those questions, we can answer your questions about juvenile whole life insurance and how it can help you lay a solid financial foundation for your child!
In celebration of Life Insurance Awareness Month, here are answers to all the questions parents have about child life insurance.
Q: What is juvenile whole life insurance?
A: Juvenile life insurance, available for children ages zero to 16, insures the life of a minor or young adult with permanent coverage that never expires. Usually, a close family member, such as a parent or grandparent, buys children's whole life insurance for a child. Once the child reaches the age of majority, ownership of the policy transfers to the grown child.
Q: Why buy children's whole life insurance?
A: One of the most important reasons to buy juvenile whole life insurance is it ensures your child can have life insurance coverage in adulthood at lower rates. This is important because adults with chronic health conditions (such as diabetes), or adults with risky careers (such as firefighters), may be denied coverage or pay much more for coverage. However, when an adult has a life insurance policy from childhood, their coverage cannot be revoked and their premiums cannot increase, even if they develop a chronic health condition or enter a risky profession.
Q: How much does child life insurance cost?
A: A life insurance premium is the money paid each month for a policy. Life insurance premiums are typically based on a person's age when they sign up, and they go up with age. With juvenile life insurance, premiums are usually significantly lower than policies purchased in adulthood. Premium amounts are determined in part by the amount of insurance coverage requested and the child's age, gender and risk classification. Childhood rates are locked in for life and never go up. Some policies even give you the option to pay the policy off by a certain date—for example, within 10 years of purchase. In this case, when the policy transfers to the grown child, they will have a life insurance policy for life that they don't have to pay for.
Q: What are the other financial advantages of child's whole life insurance?
A: Juvenile whole life insurance builds cash value through money that's set aside with each monthly premium payment. This money accumulates over time, developing into a small nest egg for the future. Eventually, the cash value can be borrowed against tax-free for any purpose. It could be used to help a grown child buy a house or weather financial difficulties.
Q: What if the unthinkable happens?
A: Thankfully, the loss of a child is extremely rare. However, life is unpredictable, and children's whole life insurance does provide financial protection in the event the unthinkable occurs. The death benefit from a policy can help a family cover final expenses, medical bills and time off work to grieve and focus on family. Juvenile life insurance can help relieve financial stress during a difficult time.
Q: How do I buy juvenile whole life insurance?
A: The first step is to meet with an insurance professional and determine what policy is best for you, based on your preferences and goals. Next, you'll complete an application on behalf of your child. Underwriters will review the child's medical history to determine if the application is acceptable and to identify risk classification. Once your application has been reviewed, the insurer will approve or deny your request to purchase coverage.
Get the ball rolling with Bankers Life!
Juvenile life insurance is an everlasting gift that will benefit your child for years to come. If you're ready to take the next step in securing coverage for a special child in your life, contact Bankers Life to get paired with a local agent.
Life Insurance Awareness Month is also a great time to review your family's life insurance needs as a whole. Does your family have enough coverage to weather the financial storm of losing a primary wage earner? Check out this life insurance needs calculator from Life Happens to determine the amount of life insurance coverage you need to take care of your family.