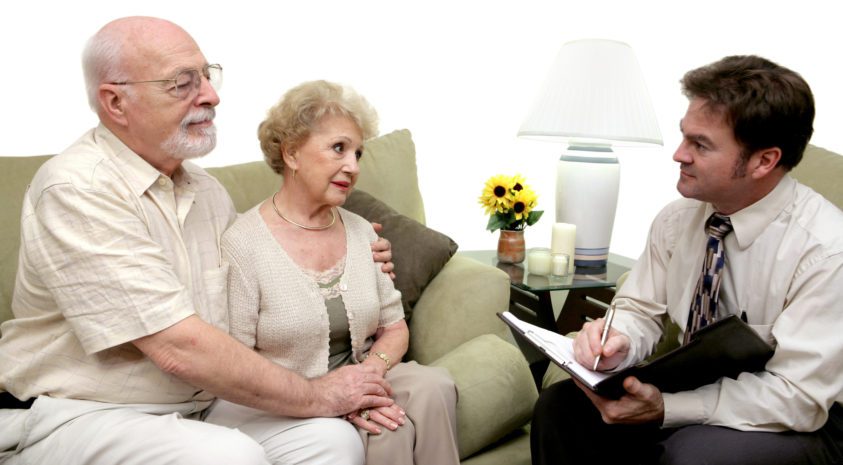 How much does a funeral cost?
The great circle of life is full of mysteries and wonder, but some things are guaranteed. As the classic saying goes, two events in life are certain: death and taxes. Nobody likes to think about either of those, and especially not their own passing, but it's always a good idea to plan ahead for those unavoidable realities. So now that we're on the topic, let's talk about the cost of funerals. Many people have no idea what they cost, and unfortunately it comes as a shock – just when a family is struggling with the loss of a loved one.
Here's the bottom line: the national median cost of an adult funeral with viewing and burial in 2014 totaled $17,398.1,2
That's probably two or three times as much as you were expecting, right? Worryingly, many families struggle just to afford small unplanned expenses, and the cost of a funeral could be devastating.
We all want to leave behind good memories, rather than financial burdens for our loved ones. That's why it's never too early to plan ahead for the costs of a funeral.
Bankers Life offers several different life insurance policies that can help guard your family against the shock of funeral expenses.
Help secure the financial security of your loved ones and contact your local Bankers Life agent today to learn more about what we can do for you.
Everything you need for the life of your retirement
1Source: From National Funeral Directors Association: http://nfda.org/about-funeral-service-/trends-and-statistics.html
Source 2: From "Funeral Costs – a detailed price breakdown": http://www.thefuneralsite.com/ResourceCenters/Costs/How_much.html