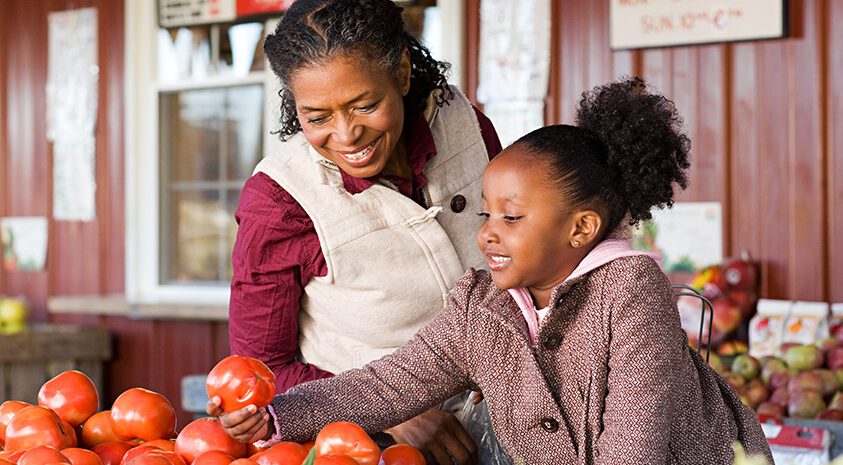 Five Non-Negotiables for Your Retirement
For years, The Center for a Secure Retirement has asked retirees (and soon-to-be retirees) what their non-negotiables are. And the pandemic changed the way Baby Boomers look at their goals in retirement.
We all learned the value of spending time with those we love—and that choice actually shot up to the first place. Take a look at all the ways our priorities shifted over the last couple of years, below.
Spending Time With Family and Grandchildren — 43%
Spending time with loved ones has always been important to people as they get older and enjoy retirement. But this year we've seen "spending time with family" jump up to the top of the list.
Obviously, living through a pandemic has taught people to value time with family a lot higher. But there may be more to this shift.
The pandemic actually put 40% of middle-income Boomers in a position where they were financially supporting family members. And with schools closed, many took grandchildren in during the days while parents worked.
This changed more priorities down the line—and may have actually changed the financial outlook for these new retirees.
Maintaining Financial Stability and Independence — 35%
Before the pandemic over half of Boomers said their top non-negotiable in retirement was maintaining financial stability and independence. But now, that's dropped to 35%. And while it's still ranked high at number two on the list, that's still a big shift in perspective.
With family members needing financial help or childcare from their Boomer parents, the desire for independence could have dropped. Some families may have even consolidated households to save money, so independence is now a lower priority.
But for many Boomers, supporting their family has meant they haven't been able to downsize—and haven't been able to save as much money.
Financial stability is still important—whether you're living with family members or not. And the pandemic may have set even more back than you think. That's why it's important to reevaluate and talk to a financial advisor about your future plans.
Maintaining An Active Lifestyle — 34%
Maintaining an active lifestyle is as important as ever. And there are tons of activities you can do to keep healthy.
But staying active also means participating in the other fun things life has to offer! It's easy to get lonely as we get older. Children get busy with children of their own. Our friends may be far away, or have trouble traveling.
Loneliness can have negative health consequences. Luckily, there are ways to combat this and stay active.
Think about joining neighborhood clubs like a gardening club or book club. You can also volunteer at tons of local organizations.
Staying active—physically, mentally, and in the community—is seen as important by Boomers as they approach retirement.
Being Able To Travel — 30%
Travel is something a lot of people look forward to in retirement. And with travel restrictions and more during the pandemic, everyone started to feel antsy to get back on the road.
Are you the type to cross the country in an RV? Or maybe you'd prefer to fly across the world to see other countries. As restrictions lift and the world opens up, there are more possibilities for travel.
Be sure to see what the CDC recommends when it comes to travel. You can also check with individual countries to find out their expectations for international travelers.
Most airlines that fly international routes now have interactive maps that can show you what countries have restrictions.
Of course, exploring your own backyard is always an option! The idea of a "stay-cation" may at first sound like another quarantine reminder. But the truth is, there can be a ton to explore, if you look at your local area from a different perspective.
Living Close To Family And Friends — 25%
While travel and independence is still high in the survey, living near to family is still valued highly by middle-income Boomers.
To make this happen, some Boomers are moving. This could mean selling and buying a home in a hot real estate market.
While that could be a great thing for your finances, you'll want to think through where you're moving, how your taxes may be different, and what that changes for your long-term planning.
Planning your goals helps you enjoy retirement the most!
When you're preparing for retirement, you have some things you know you want to do and some things you definitely don't want to do (no one does spreadsheets for fun).
You also probably have your own list of non-negotiables—the things that are so important, you can't let anything stand in the way. Having a list of those is great, because it helps you prioritize your future, and plan accordingly.
Talking to a Bankers Life agent will help you figure out how to keep your non-negotiables at the forefront of your financial planning.
Access the Center for a Secure Retirement for more tools and resources to help your financial plans get back on track from the pandemic.
This material provides general information about the described insurance product(s) for educational purposes only. This is not intended as investment advice or to recommend the insurance product(s).
The Company and its producers do not provide legal or tax advice. Each individual should seek specific advice from their own tax or legal advisors. The general and educational information presented in this material is a sales and marketing piece for insurance products offered by Bankers Life and Casualty Company.