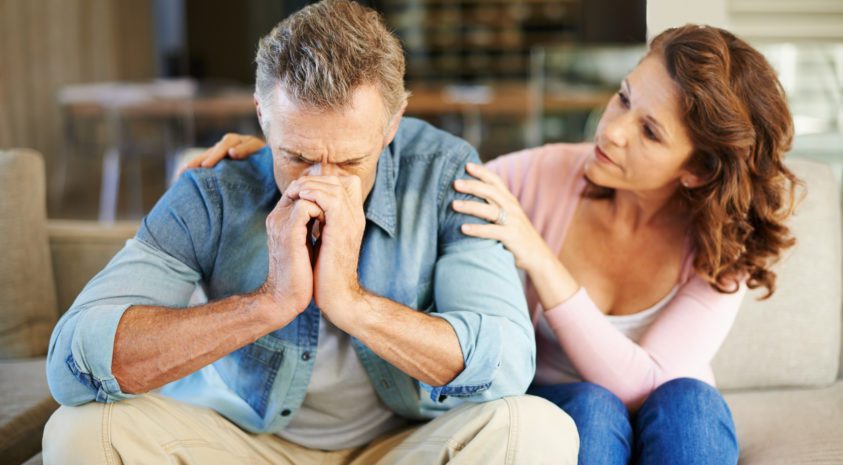 The passing of a loved one is a difficult, overwhelming time. Making funeral arrangements and handling your loved one's final affairs is tough while you're also grieving. You may be unsure who needs to be notified of your loved one's death, and figuring out what to say to these parties can be difficult as well.
Here's a simple guide to help ensure all important parties are notified after a loved one passes, including sample letters to help communicate important information.
Notifying an employer
If your loved one was working at the time of death, you'll need to contact the employer with notification of the death. Ask about any pay—including vacation and sick days—that would be due to the deceased, as well as available life insurance and retirement or pension funds. If the deceased had employer-sponsored health insurance, the surviving spouse may be able to continue this coverage.
Notifying the Social Security Administration (SSA)
Call the SSA at (800) 772-1213 between 7 a.m. and 7 p.m. on normal business days. You'll need to provide the deceased's Social Security number when reporting the death.
Depending on the deceased's work history, the surviving spouse or dependents may be eligible for one-time or monthly benefit payments.
Notifying the U.S. Veterans Affairs benefits
The U.S. Department of Veterans Affairs (VA) offers a range of benefits to spouses, parents and children of active-duty and retired veterans. The VA—reachable at www.va.gov and (800) 827-1000—is a rich source of information about survivor and burial benefits. You can go online to download applications and apply for benefits.
If the deceased was a veteran, contact the VA as soon as possible. Some benefits—including burial benefits—are based on the application date.
Notifying unions, professional organizations and social groups
If the deceased was a member of a trade union, professional guild, fraternal organization or other social, cultural or political group, you should provide notification of the death. Some may offer death or burial benefits to a member's survivors.
Notifying banks, financial advisors and investment companies
When reviewing the deceased's documents, look for statements from any checking or saving accounts, stocks, bonds, mutual funds or other financial holdings. These institutions should be notified of the death so they can stop account activities. The account value will need to be evaluated during the probate process and accounts may be frozen in the meantime.
If the deceased had a financial advisor who managed his or her investments, this individual can be of great assistance. The financial advisor would have information on the deceased's active accounts and may be able to help with death notifications.
Notifying creditors
Creditors likewise should be promptly notified of the death to prevent additional transactions. Credit cards that are held jointly should be changed to the survivor's name or closed. Ask if any outstanding loans were insured; some may be canceled or paid in full upon the borrower's death.
Notifying landlord and utilities
If the deceased rented a property, notify the landlord. If a spouse wants to continue living in the residence, he or she may need to transfer the lease or sign a new individual lease. Electric, gas, water, cable, phone and other utilities likewise may need to be transferred to a new name or canceled.
Notifying insurance companies
We're here to assist you during this difficult time. If the deceased had an active life insurance or annuity policy, a Bankers Life insurance agent can explain your payout options and help you complete claim paperwork.
The deceased may have had insurance coverage with other companies as well. When reviewing the deceased's documents, look for statements and premium payment records that may relate to insurance coverage. Even if the deceased hadn't recently paid policy premiums, the coverage may be active and have an available death benefit. Most statements or payment receipts will have a toll-free number you can call to ask about possible policies.
This may be the appropriate time to reevaluate your own life insurance needs. A knowledgeable Bankers Life agent can review your coverage, help you with beneficiary or coverage changes and recommend products to meet your changing needs. Contact an agent today to learn more.
Everything you need for the life of your retirement