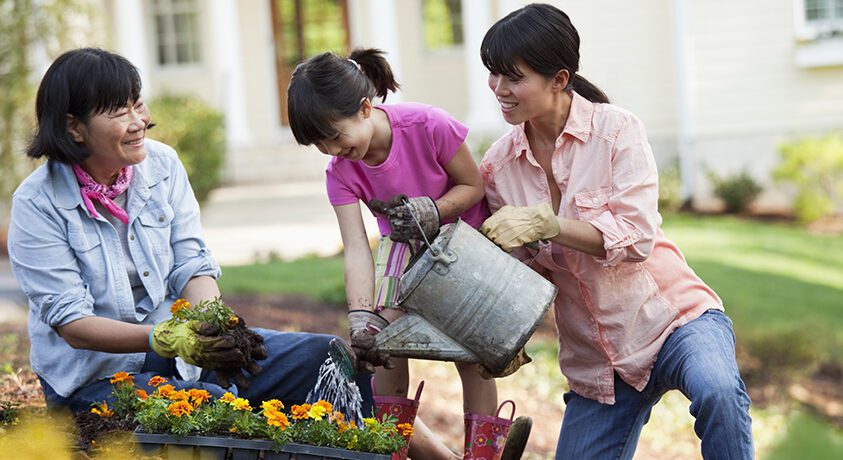 9 Ideas For Outdoor Activities for Adults
Summer is coming, and with the advent of warm weather, it's time to get outside! The great outdoors hold a variety of wellness benefits. Studies have shown the numerous benefits of going outside: Spending time in the fresh air can increase your life expectancy, improve your sleep quality and reduce cancer risk, as well as providing mental health benefits such as reducing your risk of depression.
Looking for ideas of what to do outside? Check out these nine ideas that are perfect to do by yourself or with a friend.
#1. Go For A Walk
Lace up your tennis shoes and go for a walk in your neighborhood. If your area isn't well-paved or you want a change of scenery, try walking at a local park, gym or community college campus instead.
If your goal is to burn calories, find a route that includes some hills. You can also switch back and forth between speed walking and a slower pace. Going for a walk every day increases your metabolism by burning extra calories and preventing muscle loss — something that's especially important as you age.
#2. Take A Bike Ride
Improve your cardiovascular health and protect your joints by going for a bike ride. Hop on your bicycle and take a ride to the post office or the grocery store. For double the fun, ride your bike to your favorite hammocking spot.
Find a senior-friendly bicycle by looking for a cruiser style, which puts your body upright and has a wider, more cushioned seat. Another option to look into is an electric-assist bike, often called an e-bike. These bikes have an electric motor and battery that give you an extra boost while you pedal.
#3. Spend Time at a Park
Go to your local park to get some vitamin D. Take a walk, have a picnic or simply sit on a bench and people watch. If you want to feel more involved in your community, many local parks offer classes and activities such as guided yoga sessions. You could also make a list of all the parks within a certain radius of your house and try one new park every week.
#4. Play Frisbee Golf
Frisbee golf, also called disc golf, is a game where you throw a Frisbee and attempt to get it into a basket or net at the end of a hole. You keep score similar to golf, trying to get the lowest score possible.
Many local parks have Frisbee golf courses. You can play this game by yourself or with a group. Frisbee golf is a fun outdoor activity that's easy to pick up even if you've never played before.
#5. Host a Cookout
It doesn't have to be a summer holiday to enjoy a cookout with friends — pick a random weeknight and invite some people over. Cue up a playlist, grill out on the deck and set out a case of sodas. To up the ante, offer to host a cornhole tournament or giant Jenga.
#6. Take A Dip
If you're looking to have fun while burning some calories, try swimming! Swim laps or tread water to improve your muscle strength, build bone mass and fight stress.
For a more guided session in the pool, find a water aerobics class through your county's park and rec department or at a local water park or pool.
#7. Read A Book
Not all outdoor activities have to be physically strenuous. Take time to relax and unwind with a good book. Choose from a thrilling novel, a heartfelt memoir or some beautiful poetry.
If reading isn't your thing, opt for an audiobook instead. Kick back and enjoy the sights of your backyard or a local park while you listen. Download the Audible app to listen to certain titles for free, or upgrade to a premium subscription to access additional content.
Podcasts are another good choice if you're more of an audio learner. You can find free podcasts on virtually any subject imaginable via Spotify or Apple Podcasts.
#8. Start A Garden
Does your community have a garden? If not, consider starting one. You and your neighbors could cultivate flowers to enjoy, or grow food to give to those less fortunate.
If you have a yard, you could also focus on improving your landscaping. Don't let the term scare you off — there are plenty of easy landscaping ideas that can be a simple way to upgrade your yard.
#9. Find Local Outdoor Events
Connect with your community by participating in local outdoor events. These might include:
Concerts or live music
Movies in the park
Sporting events
Yard sales
Community cleanup days
Yoga classes
Happy hour
Cook-off
Arts and crafts festival
Nature walk
Block party
Food truck nights
Trivia night
Join Facebook groups for your area or use Eventbrite to find out when and where community events will be taking place.
Get Outside This Summer
The benefits of spending time outside are innumerable. And with these ideas for outdoor activities for adults, you're all set for a summer full of health and wellness benefits — and a lot of fun.