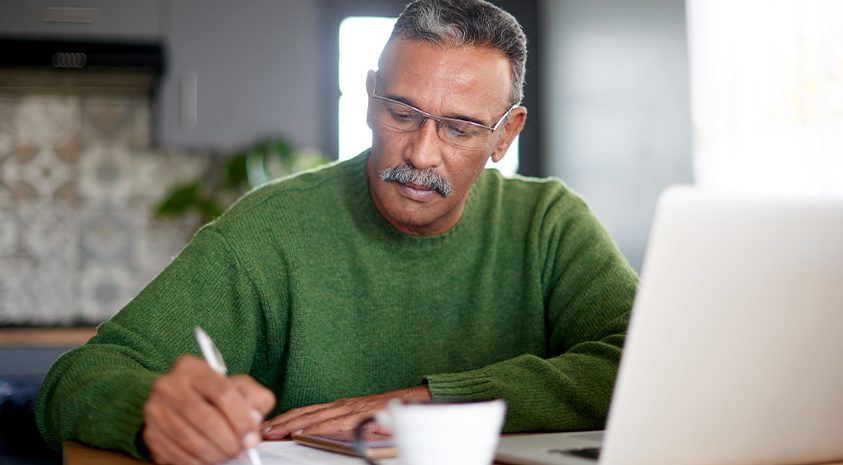 7 Things You Should Do When You Turn 65
Milestone birthdays come fewer and farther between as we get older, don't they? While the days of celebrating 15, 18, 21, and 25 are gone, one of the best milestone birthdays you can have is 65!
It's the age a lot of people plan to retire. And there's a reason these are called the golden years. You've got the energy to do those things you always wanted, the freedom from a lot of the responsibilities that may have held you back, and the wisdom to decide how you want to spend your time.
It's also the time we make some important decisions about our future. Hey—maybe it isn't all that different from 18 after all, is it?
Weigh the Pros and Cons of Working
Are you planning to retire at 65, or keep working? There's not necessarily a right or wrong answer—everyone's situation is going to be unique to them.
In fact, some people choose never to retire simply because they enjoy what they do so much. And some may have to continue to work to makes ends meet. The pandemic made people rethink a lot of their retirement plans. It forced some people to retire earlier than they wanted, while causing some to add more years to their careers.
Of course, if you do choose to continue to work there can be some awesome benefits—for your health, and your finances. Read more about these benefits here.
Get to Know Medicare
Medicare can be complicated. In fact, we have even compiled a list of Medicare terms you should know, simply because people had so many questions about what is what when it comes to the language in Medicare policies.
Medicare is supposed to help you with health costs as you get older, but it doesn't cover everything (deductibles, coinsurance, co-payments, and more). That's why many people choose to add Medicare Supplement insurance. You may have heard it called Medigap coverage. We've put together answers to some of the most common supplemental coverage questions here.
Learn About Your Social Security Benefits
There are a TON of myths about social security. In fact, some of these myths threaten many Americans' financial security.
While it isn't meant to fully-fund your retirement, it can help with some of your needs. And of course, we all want to maximize that check every month. This may mean taking Social Security benefits later. While you can actually start receiving benefits before 65, you maximize your check by waiting until you reach full retirement age (66 or 67). And you can get even more when you wait longer to file for benefits. We have some great tips on how to do this here.
Consider Long-Term Care Insurance
Long term care insurance helps cover things like nursing homes, home health aides, and more. The kinds of things we will need when we get old enough and may not be able to live independently anymore.
You may want to stay in your home as you age, or you may prefer a retirement home or community. Either way, long-term care insurance gives you more control over where and how you receive care.
Read more about it here.
Maximize Your Retirement Accounts
The sooner you start saving for retirement, the better. But it is never too late to start saving! You have some benefits, like a higher annual limit on your contributions to help you catch-up.
And delaying retirement by a few years can help your interest compound a bit more. If you are concerned about having saved too little for retirement, you may want to consider a retirement annuity. You can talk to an agent to get more information about funding your retirement with annuities.
Talk To Your Family About Your Plans
Talking to family about getting older is one of the less-fun parts of celebrating a milestone birthday. But it's a really important part. Not just to brag about your fun vacation plans in retirement, but also to let them know what your wishes are if something were to happen to you.
Check out these great tips for starting the conversation.
Talk To An Agent About Your Goals
For some people, talking to an insurance agent can seem more daunting than talking to family! But our Bankers Life agents can help you understand your current retirement and show you even more tips for planning your future.
Everyone's situation is unique—and a personal conversation can help give you a better picture of your next steps.
Contact an agent today to start the conversation and take control in planning your next big milestone.
This material provides general information about the described insurance product(s) for educational purposes only. This is not intended as investment advice or to recommend the insurance product(s).
The Company and its producers do not provide legal or tax advice. Each individual should seek specific advice from their own tax or legal advisors. The general and educational information presented in this material is a sales and marketing piece for insurance products offered by Bankers Life and Casualty Company.