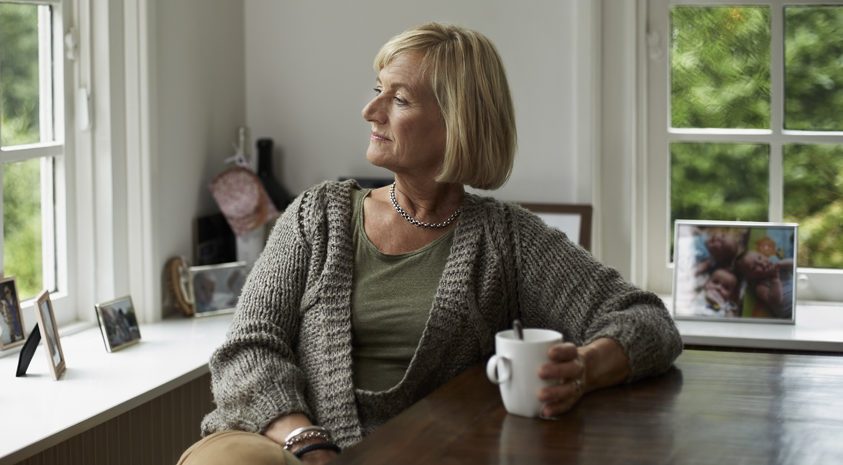 5 Steps to Take for an Unexpected Early Retirement
They say, "The best-laid plans of mice and men often go awry." And when it comes to retirement, this is all too often true.  You may spend decades planning your financial future around a certain retirement age—when an unexpected circumstance causes an early retirement…years, or even decades, before you were ready.
One of the most common causes of early retirement is job loss. According to a recent study, over half of full-time workers age 50 plus experience involuntary employer-related job separation from their long-term employer.1
Other reasons for early retirement include health-related issues, care-taking for a sick family member or ot
her personal reasons. Together, roughly two-thirds of individuals over age 50 experience involuntary job separation.1
No matter the reason, losing your job later in life can cause devastating financial repercussions. Without income, your retirement contributions will stop, and you will be forced to dip into your funds sooner than expected.  The financial impact may be magnified if you're facing costly health issues or care-taking expenses.
Planning for the unknown is nearly impossible, but if you find yourself unexpectedly retiring earlier than you planned for, there are a number of things you can do to help improve your financial outlook, and even still enjoy a version of the retirement of your dreams.
5 steps to take when faced with unexpected early retirement:
Examine your full financial picture before making any rash decisions. Take a complete inventory of your finances, including assets; debts and interest rates; income; and expenses. Create a realistic monthly budget that outlines how much cash you'll need to cover your expenses. Talk to your financial representative for expert insight and advice.
Think about when you should tap into retirement funds.  When deciding when to start taking withdrawals from your 401(k)s and other accounts, it's all about the timing. Early withdrawals may incur hefty fees. The timing of when to tap into retirement funds depends on your nest egg and the timing of your unexpected retirement. Consult your financial representative for advice on your best course of action.
Plan ahead for long-term care.  This will likely be one of the biggest expenses you'll face during your retirement. Almost all seniors will use long-term care at some point, and just one month in an assisted living facility costs $4,000.2
Long-term care insurance can help by providing you with the choice of how and where you want to receive care. A long-term care insurance policy is designed to help you pay for the long-term care services you need. Long-term care insurance policies typically reimburse policyholders a monetary daily amount (up to a pre-selected limit) for assisted care services such as eating, bathing or dressing. You can usually select a range of care options and benefits that allow you to get the services you need, where you need them.
Consider an annuity.  An annuity is an insurance product that essentially helps protect you from running out of money in retirement. You fund your annuity—either with a lump sum of money or through regular payments. The interest your annuity earns, under current tax law, accumulates on a tax-deferred basis. This means that while your annuity is earning interest and you're not withdrawing money, you don't pay taxes on interest. A fixed-rate annuity earns a guaranteed fixed interest rate, while an indexed annuity features S&P 500®-linked growth potential, with money protected from market decline. An annuity is one of the few savings vehicles that can guarantee payments for life (during what is called the payout phase). A variety of payout options are available based on income needs.
Make a plan for your health care insurance.  One of the biggest challenges early retirees face—especially those under age 65—is health care insurance. If you experience job loss, you may qualify for COBRA, but it can be very expensive. You may find that you need to enroll in a Qualified Health Plan through the marketplace. Talk to a health care insurance agent or broker for help finding and applying for coverage.
If you're age 65 or older and on Medicare, then you're already set when it comes to your main health care coverage. However, you may want to enhance your coverage with Medicare Supplement insurance. While Medicare does cover many health care expenses in retirement, you may still be exposed to significant out-of-pocket expenses as well. Medicare Supplement insurance is secondary insurance for Medicare that can help you pay for health care costs that Medicare doesn't cover.
Are you facing the challenges of an unexpected early retirement? Bankers Life is here to help you navigate this new, unexpected season of life! Contact us here to get started.
1Forbes, The Next Big Retirement Threat—Keeping Your Job Past 50, https://www.forbes.com/sites/kristinmckenna/2020/02/14/the-next-big-retirement-threatkeeping-your-job-past-50/?ss=retirement#4612cc17d3dd, February 14, 2020.
2Genworth, Cost of Care Survey 2018, https://www.genworth.com/aging-and-you/finances/ cost-of-care.html, 2019.
This material provides general information about the described insurance product(s) for educational purposes only. This is not intended as investment advice or to recommend the insurance product(s).
The Company and its producers do not provide legal or tax advice. Each individual should seek specific advice from their own tax or legal advisors. The general and educational information presented in this material is a sales and marketing piece for insurance products offered by Bankers Life and Casualty Company.