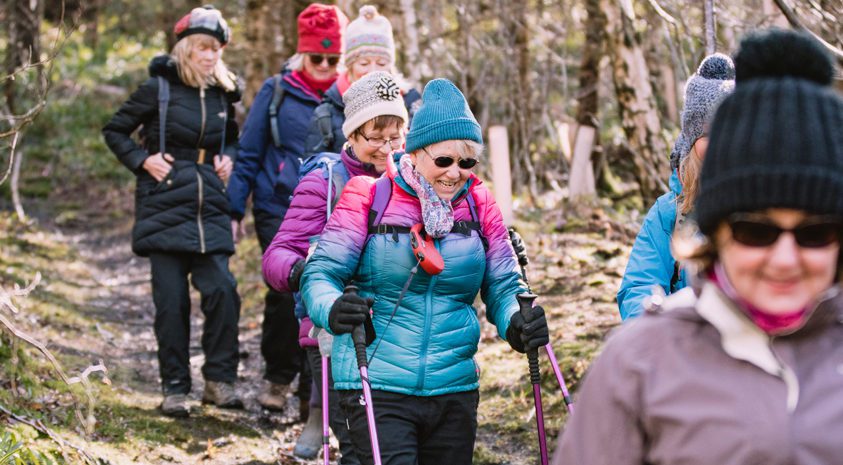 Winter-proofing your workout routine
Who really wants to exercise in the winter? It's cold, it's dark, and it's probably snowing – three things that don't mix with your morning run. Finding motivation was hard enough already, but the change in seasons makes it even more tempting to hit the snooze button instead.
Sadly, you can't just hibernate all winter and expect not to stay as fit as you were in summer. It's even worse if you're one of the 60% of adults who already aren't getting enough exercise.1
Create a Winter Fitness Plan
Stay active and healthy this winter through a mix of cardio, strength, and flexibility exercises. Here are a few easy ways to keep yourself moving1:
Begin each day with a morning stretch.
Clean your house or apartment regularly.
Lift hand weights or soup cans while you watch TV.
Walk on a treadmill or go for walks at a local shopping mall.
Find an indoor pool with open hours for public swimming.
If you're short on willpower, you should consider signing up for fitness classes at a local gym or YMCA. The regular schedule and added accountability will keep you on track to your goals.
Shovel smarter
Shoveling snow is an intense workout if you're willing to bundle up and brave the weather. It's also very dangerous, and not just because you're walking around on icy pavement.
Just 15 minutes of continuous shoveling could mean moving over 2,000 pounds of snow. If you're not used to that type of physical exertion, it could cause serious health complications.
Shovel safely with these tips2:
Do stretches before shoveling to help prevent muscle strains.
Bend your knees, lift with your legs, and keep your back straight to avoid lower-back injuries.
Wear layers of warm clothing and take regular breaks to limit cold exposure.
Wake up, sleepyhead
With proper planning you can stay fit, safe, and warm this winter. Make sure to consult your doctor before beginning a new exercise program or shoveling snow.
Don't let yourself hibernate through the whole season. Get out of bed and stay active!
1Source: Friend to Friend: A Publication for the Insureds of Bankers Life and Casualty Company – Vol. 23, Num.
2Source: Canadian Centre for Occupational Health and Safety (http://www.ccohs.ca/oshanswers/ergonomics/snow_shovelling.html)
Everything you need for the life of your retirement