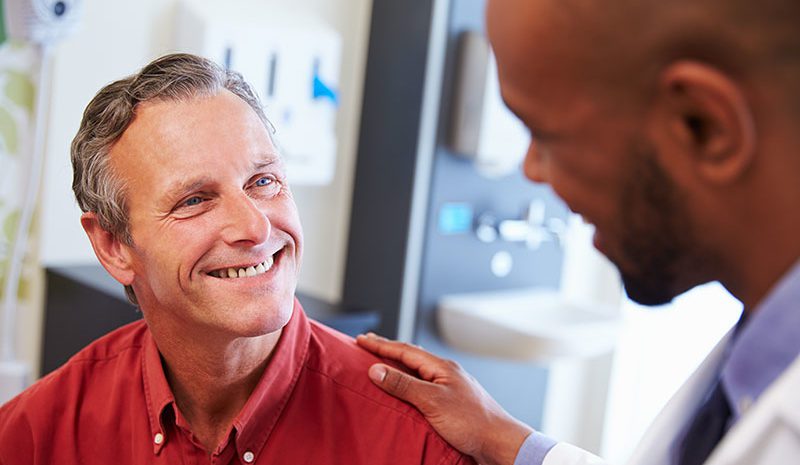 Protect your future: The power of prevention
Imagine a future where science has discovered a treatment for every disease that exists today. In this blissful dream world, would you be able to fly around in your jetpack and be totally worry-free about your health?  Not so fast, rocket man.
In today's world and the future one, a disease can only be treated if you know that you have it. No matter how many "miracle pills" the pharmaceutical companies develop, the old adage will always remain true – prevention is the best medicine.
Back to Reality
Chances are that someone you know has been affected by a serious disease or chronic condition. Many of the most common health issues are preventable or more easily treatable if you take these steps2:
Exercise:

Regular physical activity for 30 minutes, at least twice per week

Eat Well:

Eat a balanced variety of foods, including fruits, vegetables, and protein

Quit Smoking:

Give up smoking and avoid second-hand smoke

Get Preventative Services:

Schedule screening tests and regular vaccinations
Schedule regular visits with your primary care doctor to discuss which preventative services are right for you. Your eligibility and cost-sharing may vary, but these services are often covered by Medicare:
Diabetes screenings
Cardiovascular screenings
Colorectal, prostate, and breast cancer screenings
Flu, Hepatitis B, and Pneumococcal shots
Bone mass measurements
Medical nutrition therapy
Smoking cessation counseling
For more information, please read the free guide provided by Medicare – Your Guide to Medicare's Preventative Services. If you would like a free copy of this booklet, you can order one by calling 1-800-MEDICARE (1-800-633-4227).*
Everything you need for the life of your retirement
Look to the Future
Taking a proactive approach to your own health will ensure that you have the best chance to live a long and happy life. If you stay up to date with your preventative services, then who knows? The future of your dreams could become your reality.
1Source: Friend to Friend Volume 23, Number 1 – A Publication for the Insureds of the Bankers Life and Casualty Company
2Source: Centers for Medicare & Medicaid Services (https://www.medicare.gov/)
*Bankers Life and its affiliated companies and their licensed agents are not connected with or endorsed by the US Government or the Federal Medicare Program.