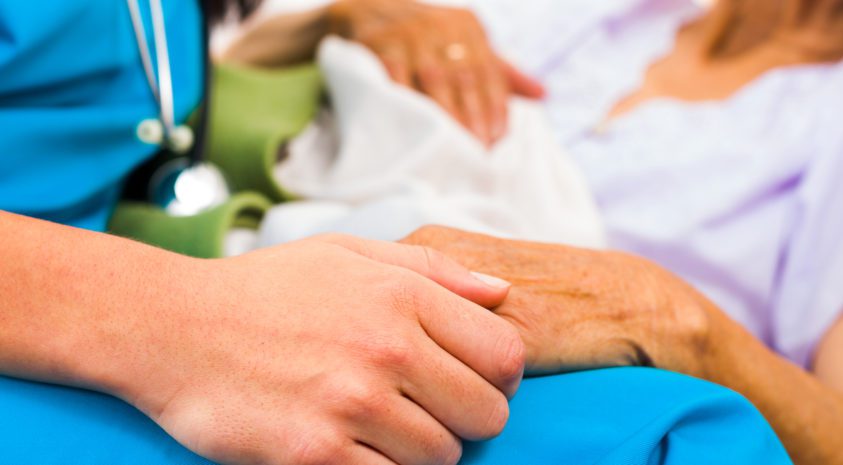 Don't let cancer catch you unprepared
Cancer.
One little word is all it takes to change your life forever. This deadly disease is a diagnosis that you never want to hear from your doctor, but millions of Americans have already lived that terrifying moment.
According to a report published by the American Cancer Society, nearly 14.5 million Americans were living with a history of cancer in 2014. Approximately 1.7 million people are expected to be newly diagnosed with cancer in 2016.1
Rather than the question of "if" you will get cancer, it's quickly becoming "when." The lifetime risk of developing cancer in the United States for men is 42% and 38% for women. Of those diagnosed with cancer, 86% are 50 years of age or older.1
How much does cancer cost?
Cancer takes a physical and emotional toll on you and your loved ones, but there's a significant financial cost as well. The direct medical costs for cancer treatment in the United States totaled $74.8 billion in 2013. 1
The high cost of medical care causes many Americans to go into debt and even forego optimal treatment. Without proper care, even treatable forms of cancer can become deadly.
Every day in 2016, approximately 1,630 people will die from cancer—second only to heart disease as the most common cause of death in the US.1
What can you do?
All these statistics can be shocking, but don't lose hope. There are steps you can start taking today to help prevent cancer and protect yourself from its financial effects.
It's estimated that around 20% of all cancers diagnosed in the US are related to these poor health traits: 1
High body fat
Physical inactivity
Excessive alcohol consumption
Poor nutrition
There's never been a better reason to start taking care of your body. If you focus on a healthy lifestyle and don't smoke you're 36% less likely to be diagnosed with cancer and 40% less likely to die from cancer. 1
Unfortunately, even if you're a picture of perfect health, there's still a high chance that you will be eventually be diagnosed with cancer or another serious medical condition. Why not protect yourself from the high costs of medical treatment?
Critical Benefit PLUSSM is a newly available product from Bankers Life® that offers financial protection from cancer, heart attack, stroke, Alzheimer's disease, and many other life-altering illnesses. If you develop any one of the covered conditions, and meet the policy's coverage requirements, you could be eligible to receive a lump-sum cash benefit of up to $70,000. The payment is made directly to you to assist with the numerous expenses involved with treatment and recovery.
Learn more about supplemental health insurance through Bankers Life and how to get in contact with a local agent near you.
Source: American Cancer Society, Cancer Facts & Figures 2016, http://www.cancer.org/research/cancerfactsstatistics/cancerfactsfigures2016/index
*Critical Benefit PLUSSM is currently available through Bankers Life insurance agents in 15 states: Arkansas, Florida, Iowa, Illinois, Kansas, Kentucky, Maryland, Michigan, Missouri, North Carolina, South Dakota, Tennessee, Texas, Wisconsin, and West Virginia, with availability in other states pending. Policy benefits may vary by state.

Everything you need for the life of your retirement