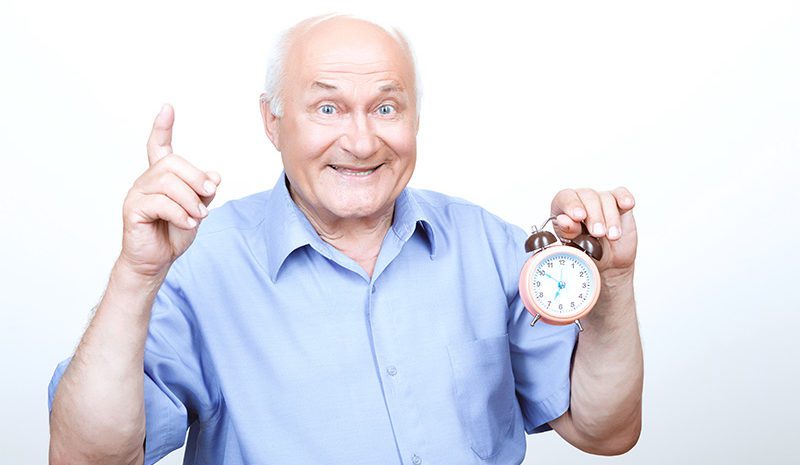 Plan Ahead For Future Medical Expenses
Poet, philosopher and all-around childhood hero Dr. Seuss once wrote: "How did it get so late so soon? It's night before its afternoon. December is here before its June. My goodness how the time has flewn." But your retirement lifestyle can vary depending on where you live. The following factors play a role in supporting healthy living.
And while the days are getting longer, March 9th is going to be one hour shorter due to Daylight Savings Time.
Here are some ways to adjust to losing an hour:
Ease into the time change by going to bed a few minutes earlier every night for the week before March 13
Take an afternoon nap if you need to, but resist the urge to sleep later in the morning
Avoid alcohol and caffeine six hours before bedtime to give your body the best chance of a good night's sleep
Exercise will also help you sleep better at night but make sure it's not right before bedtime
Everything you need for the life of your retirement
Tip: Set your clocks forward the night before and be the envy of all your friends for planning ahead.
Speaking of planning ahead, now that the days are getting longer, it's a great time to plan for future medical expenses. Consider the advantages of Medical Supplement Insurance.
Medicare Supplement Insurance can help you:
Reduce the total out-of-pocket expenses for your medical care
Pay for medical care that isn't covered by the federal Medicare program
Pay for items such as Medicare deductibles, hospital and medical care co-insurance, extended hospital care, physician's services, hospital outpatient services and supplies, and ambulance services.
Not sure where to start? Our insurance agents can help simplify the process so you can weigh your options and choose the best combination of benefits for your physical–and your financial–well-being. As a closing thought, consider this statement from William Shakespeare: "Better three hours too soon than a minute too late."