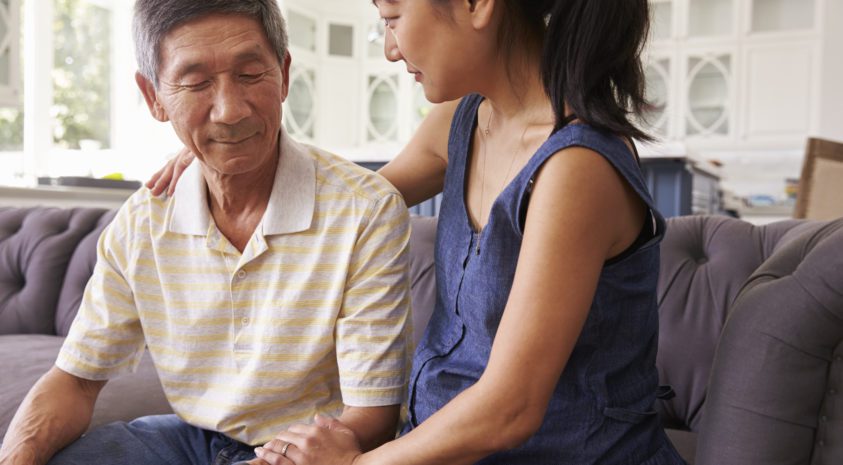 10 truths about Alzheimer's disease
TV and radio personality Leeza Gibbons once said, "Caring for an Alzheimer's patient is a situation that can utterly consume the lives and well being of the people giving care, just as the disorder consumes its victims." As we work closely with clients diagnosed with Alzheimer's disease and their families, we can attest to the truth in Leeza's words. Not only does Alzheimer's take a physical and emotional toll on patients and caregivers, but it can take a financial toll as well.
Here are 10 truths about the prevalence and impact of Alzheimer's disease:
1. 1-in-9 Americans aged 65 and older is living with Alzheimer's disease—that's more than 5 million Americans.
2. 7.1 million people will be living with Alzheimer's disease in 2025.
3. Every 66 seconds someone in the United States develops Alzheimer's disease.
4. 50% of individuals with Alzheimer's don't know they have the disease.
5. Alzheimer's disease will cost the U.S. $236 billion in 2016, and it's projected to cost the U.S. $267 billion in 2020.
6. A family caregiver will spend more than $5,000 a year caring for someone with Alzheimer's disease.
7. Care contributors can lose on average over $15,000 in annual income as a result of reducing or quitting work to meet the demands of caregiving.
8. Nearly 60% of Alzheimer's caregivers rate the emotional stress of care giving as high or very high.
9. Studies show some people diagnosed with Alzheimer's disease can live as long as 20 years.
10. A person with Alzheimer's will spend 40% of their years living with the disease in its most severe stage. Nursing home care is often a necessity, costing as much as $7,000 a month.
Everyone is at risk for developing Alzheimer's and being unprepared could have a financial impact on your family. Fortunately, you don't have to face this disease alone. Bankers Life® Critical Benefit PLUSSM* can provide a cash benefit of up to $70,000 to help cover the costs of Alzheimer's care.
Request a free quote today to help protect your family.
*LIMITED-BENEFIT POLICY. This policy has limitations and exclusions. For costs and complete details of coverage, contact your agent. Policy underwritten by Bankers Life and Casualty Company, Chicago, IL. Subject to state availability.
Data sourced from the following: Alzheimer's Association, National Cancer Institute and Medscape.

Everything you need for the life of your retirement