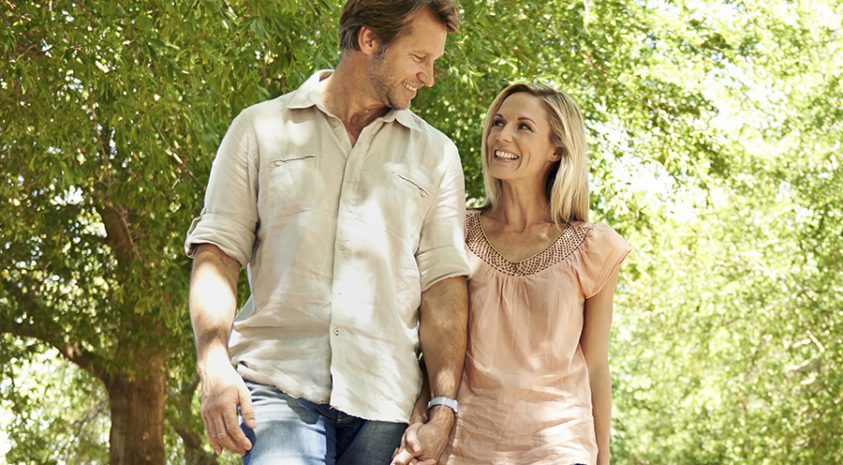 What is the power of living benefits?
People typically buy life insurance because they want to make sure their loved ones are financially secure after they're gone, so you may be surprised to hear that life insurance can also provide benefits for living.
Living benefit option
Bankers Life's new Accelerated Benefit Rider provides value in the form of "living benefits." If you add this optional rider to your new Bankers Life universal life insurance policy, you have the option to accelerate your death benefit if you're certified by a licensed health care practitioner as having a permanent chronic illness. A permanent chronic illness is a condition in which you're unable to perform at least two activities of daily living (ADLs)1 or you have a severe cognitive impairment such as irreversible dementia or Alzheimer's disease.
Consider these facts
You might think, "It won't happen to me." But the odds are high that you'll experience one or more types of chronic illness.
About 92% of older adults today have at least one chronic disease.2
95% of health care costs among older adults are attributed to chronic conditions.3
How it works + advantages
The living benefits option isn't long-term care insurance, and it doesn't replace traditional long-term care coverage. If a licensed health care practitioner certifies4 that you are permanently chronically ill, the rider pays you a monthly benefit equal to 3% of 75% of your death benefit.5 A lump-sum semiannual payment option is also available. Benefit payments may be income-tax free based on IRS limits.
The advanced death benefit is advanced directly to you, and can be used for any purpose. It can be used to replace lost income, pay for care, make home modifications, arrange for personal services and more.
The Accelerated Benefit Rider also provides extra assurances. While you're receiving benefits for a chronic illness, your policy charges are waived and your policy won't lapse. And if you don't use your living benefits, the full amount of your death benefit still passes to your beneficiaries.
Living benefit in real life
Joe is a 40-year-old married father of three. He bought a Bankers Life life insurance policy + Accelerated Benefit Rider. A recent car accident left him certified as permanently chronically ill. Joe received a lump-sum advance and used it to renovate his home to make it more wheelchair accessible. As long as Joe keeps his policy in force, his family will collect the remainder of his death benefit after his passing, many years in the future.
Want to know more?
Interested in learning more about our Accelerated Benefit Rider? Check out our website, and contact us today!
Everything you need for the life of your retirement
1Being unable to perform two or more of these six activities of daily living: bathing, continence, dressing, eating, toileting and transferring for at least 90 days.
2National Council on Aging, Healthy Aging Facts: Chronic Disease, www.ncoa.org/news/resources-for-reporters/get-the-facts/healthy-aging-facts, 2017.
3National Council on Aging, Chronic Disease Self-Management, www.ncoa.org/wp-content/uploads/Chronic-Disease-Fact-Sheet_Final-Dec-2016.pdf, 2016.
4Re-certification is required for every benefit period.
5The Accelerated Benefit Rider lifetime maximum is $500,000 and the monthly benefits are subject to per diem limits.