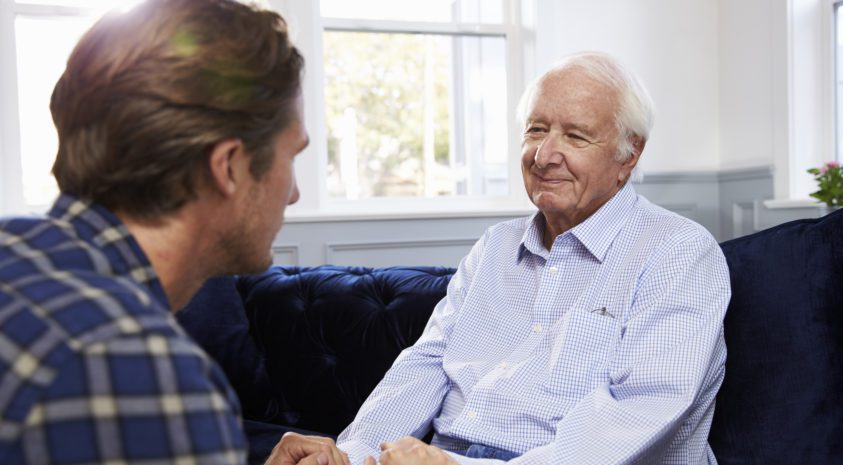 Planning for a future with Alzheimer's disease
When you think of life-threatening illnesses, cancer and heart disease are probably the first to mind. Unfortunately, many people are unaware of the serious threat that Alzheimer's disease presents.
Understanding the threat of Alzheimer's
One in nine people age 65 and older already have Alzheimer's disease today. By 2050, the number of people with Alzheimer's is projected to rise from 5.2 million to as high as 16 million. 1
Everyone is at risk for developing this incurable degenerative disorder, and being unprepared could have a devastating impact on your family's financial future. Medicare likely will only cover a percentage of treatment and prescription drug costs, which is just a portion of the total expenses involved.
Alzheimer's doesn't just affect you, but also your loved ones, as family caregivers spend over $5,000 per year in support costs. A survey of Alzheimer's care contributors revealed that they are 28% more likely to eat less or go hungry because they cannot afford to pay for food. 1
How you can protect yourself
By now, you should be concerned about protecting yourself and your loved ones from the effects of Alzheimer's disease. That's why Bankers Life is proud to offer Critical Benefit PLUSSM
Critical Benefit PLUSSM is a new insurance product from Bankers Life* that's designed to provide financial protection not just from Alzheimer's, but also any one of these other critical conditions: cancer, heart attack, stroke, permanent blindness, permanent paralysis, permanent deafness, coma, end-stage renal failure, coronary artery bypass graft, angioplasty, major organ transplant—surgery, major organ transplant—active waiting list, and diabetic amputation.
If you develop one of these medical conditions and meet the policy's coverage requirements, you can receive a lump-sum cash benefit of up to $70,000 to cover the costs that occur during treatment and recovery.
Nobody wants to think about getting a serious illness, but being caught unprepared can be even worse. It's never too early to start planning ahead and secure the financial future of your family. Contact Bankers Life today to find out what we can do for you and learn more about Critical Benefit PLUSSM
Source: Alzheimer's Association, Alzheimer's Disease Facts and Figures, http://www.alz.org/mglc/in_my_community_60862.asp
*Critical Benefit PLUSSM is currently available through Bankers Life insurance agents in 15 states: Arkansas, Florida, Iowa, Illinois, Kansas, Kentucky, Maryland, Michigan, Missouri, North Carolina, South Dakota, Tennessee, Texas, Wisconsin, and West Virginia, with availability in other states pending. Policy benefits may vary by state.

Everything you need for the life of your retirement