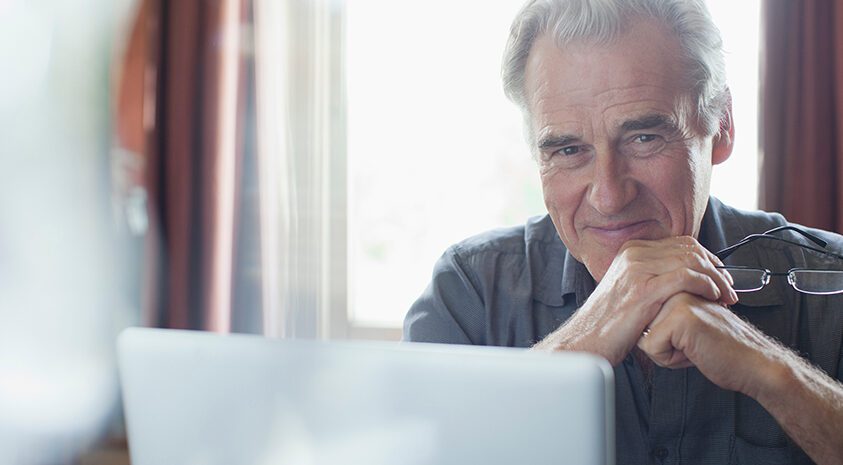 How to Control Your Finances and Life Insurance During COVID-19
Americans continue to have worries about their retirement, compounding health concerns brought on by the COVID-19 pandemic. In addition, they report a lack of familiarity with common planning tools that could help them reach their retirement goals.[1]
"In times of uncertainty, it's important that working Americans have a basic understanding of the various retirement planning options at their disposal," said Scott Goldberg, president of the consumer division at CNO Financial Group. "A moment of upheaval like that experienced amid COVID-19 – particularly felt by those reliant on employer-sponsored plans like a 401(K) – represents an opportunity to educate the next-generations of retirees about their options to ensure their financial security in retirement isn't upended and that they have peace of mind."[2]
With four in five (81%) Americans worried about their retirement due to the pandemic, it's critical to review the resources available to help plan for an ideal retirement.
In celebration of September's Life Insurance Awareness Month, check out how funding of retirement is being adjusted and how your Bankers Life agent can help you.
Are you planning for your retirement?
In its study, the Center for a Secure Retirement found more than half (54%) of working adults say their retirement planning has taken a hit amid the COVID-19 pandemic, with losing money in the stock market (36%) and being forced to prioritize short-term savings (36%) marked as areas of top concern for those whose retirement has been impacted. Those further from retirement have been hit harder, with nearly two-thirds (63%) of those age 35 to 44 reporting an impact on their future retirement due to the pandemic, compared to just one-third (35%) of those 65 and older.[1]
As Americans get older, they become increasingly familiar with Medicare products – 90% of those age 65 or older expressed familiarity with the national health insurance program, while only 66% of those ages 35 to 44 said the same.
Long-term care insurance and annuities are less familiar to respondents across age groups: only 40% of those ages 18 to 34 said they were familiar with annuities as a retirement savings vehicle, compared to 51% of those ages 55 to 64. Long-term care insurance was familiar to 60% of those ages 35 to 44, and 58% of those ages 45 to 54 and 52% of those 55 to 64.
"As the survey shows, there is a pervasive feeling of uncertainty among pre-retirees amid the experience of the COVID-19 pandemic, with many concerned about not having enough money for retirement," said Goldberg. "Pre-retirees accustomed to parking their funds in market-sensitive savings tools like 401(K) plans, may want to explore lesser-known offerings. It is important to understand how a diversified portfolio can help diminish the risk of financial loss in a volatile market and help with reaching long term financial goals."[2]
You can learn more about taking steps to your financial recovery after COVID-19 here.
Learn more about our retirement options at Bankers Life. Contact an agent to help plan for your future and retirement today.
This material provides general information about the described insurance product(s) for educational purposes only. This is not intended as investment advice or to recommend the insurance product(s).
The Company and its producers do not provide legal or tax advice. Each individual should seek specific advice from their own tax or legal advisors. The general and educational information presented in this material is a sales and marketing piece for insurance products offered by Bankers Life and Casualty Company.
[1] https://www.centerforasecureretirement.com/Posts/COVID-19-Pandemic-Uncovers-the-Importance-of-Retirement-Financial-Planning
[2] https://www.centerforasecureretirement.com/Posts/COVID-19-Pandemic-Uncovers-the-Importance-of-Retirement-Financial-Planning